RS400 Volvo Noble Marine National Championships 2017
Mounts Bay SC | 20/08/2017 - 24/08/2017
-211 Days to go to the event starts!
Discount ends in -247 Days
Volvo Noble Marine RS400 UK National Championships
The Volvo Noble Marine RS400 UK Nationals 2017 are hosted by the famous Mounts Bay Sailing Club, Marazion, West Cornwall.

20- 24 August 2017

Mounts Bay
is a legendary venue. Every sailor should do a Nationals here at least once in their lifetime! The club only runs one Nationals a year, and has hosted some very prestigious national and world championships. We are very excited that this year is
our
year! See MBSC's website at
http://www.mbsc.org.uk/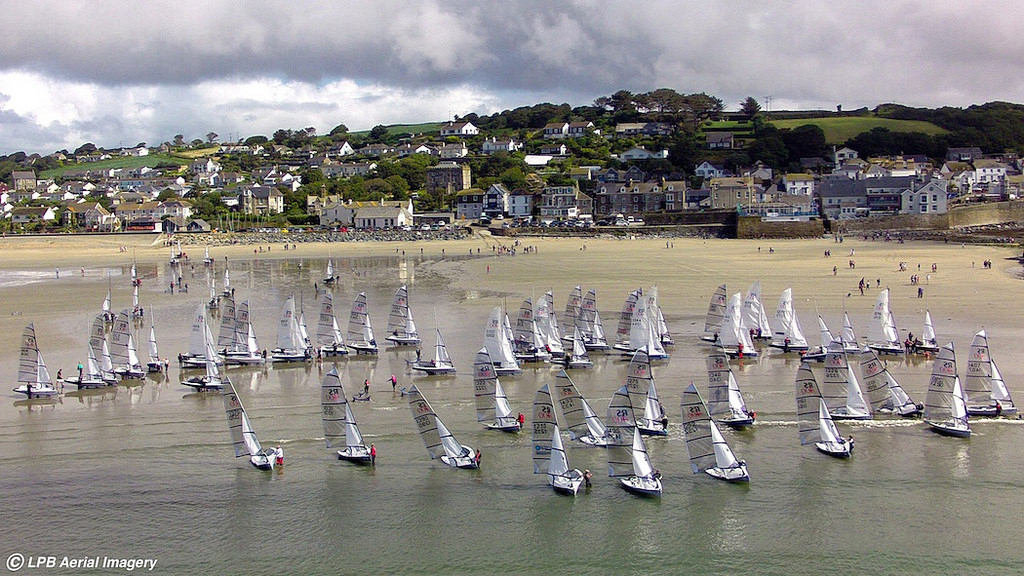 The sailing is fabulous. If there is a depression out in the Atlantic then you get spectacular conditions with large rolling waves. I think a few of us know about that! If not then it's tactical big course racing.
But it's not just the sailing that makes Mounts Bay special. It's a volunteer-run, super friendly club and a lovely place to go on holiday, with or without the family.
Racing
2 races/day are scheduled, from Sunday 20th to Thursday 24th August. Prizes for Gold, Silver, Bronze fleet, first lady helm, first master, grandmaster and youth helms, and various others.
Entry Fee

The entry fee is £169/boat for those entering (including making payment) before 10 July. The Youth entry (for helms under 22 at the start of the championship) is
£144. This includes all your racing and a full social programme. Enter now via this (Championship) website.
For those entering after 10 July the entry fee is £214/boat (£189/boat for Youth).
Enter now via this (Championship) website.
Coaching
There will be
Pre-Nationals Coaching
on Saturday 19 August, for those who have not been able to sail as much as they wished during the period leading up to the nationals or are in need of some moral support. This must be booked in advance. The cost is £20/boat and must be booked when you enter, as spaces are limited.
Marazion

Marazion is a very attractive location and offers everything you need for a holiday: cafes, traditional pubs, a local pasty shop, convenience store, pharmacists and a post office. The town looks over St Michael's Mount, a tidal island linked to the town by a man made causeway.


Sailing Club

The sailing club is situated right on the beach with a terrace that looks over the Mount. It is an ideal place to have a drink and watch the world go by. And, being a sailing club, in Cornwall, the drinks are nowhere near London prices.
The facilities are relatively small but perfectly adequate and there is plenty of space to rig and launch.


Social

We're honoured that the St Aubyn family, who have lived in St Michael's Mount since the 17th century, have invited the RS400 fleet to the Mount for an evening. This is a rare opportunity to visit the castle on the Mount as a private party, and enjoy the spectacular scenery whilst perhaps soaking up the ambiance with a glass or two of wine.
We are also planning a wine tasting trip, a large Championship party, a Commodore's reception (with pasties!), and, of course, Kathryn & Ross' special Games Night. We will also, as usual, have coaching seminars.


Catering

The club will have a range of reasonably-priced food available during the week. There will be a
grand bar-b-q
as part of the end of championship party on Thursday 24 August, buy your tickets at registration.
Accommodation
There are lots of local options on the MBSC website, see
http://www.mbsc.org.uk/accommodation/
Also, the club is able to offer very local
camping
, extremely close to the sailing club, dinghy pen and beach, with excellent views of the St Michael's Mount,
and water & to
ilets
. Around £15/night for tent, 2 people & car. £8/night for tent, 1 person & car, £13/night for campervan. To
book in advance contact John Oliver on 07810 135720.
For
more information
, contact Heather Chipperfield on
[email protected]
or +44 (0)1590 610273.