Results / RS Games: RS Vareo Noble Marine Nationals and RS400 Regatta Weymouth & Portland National Sailing Academy - 29/07/2022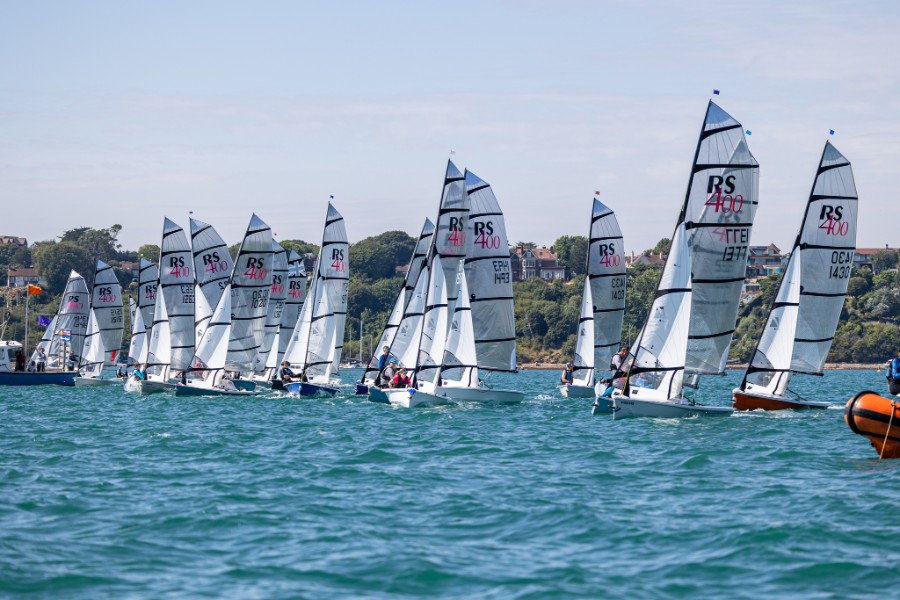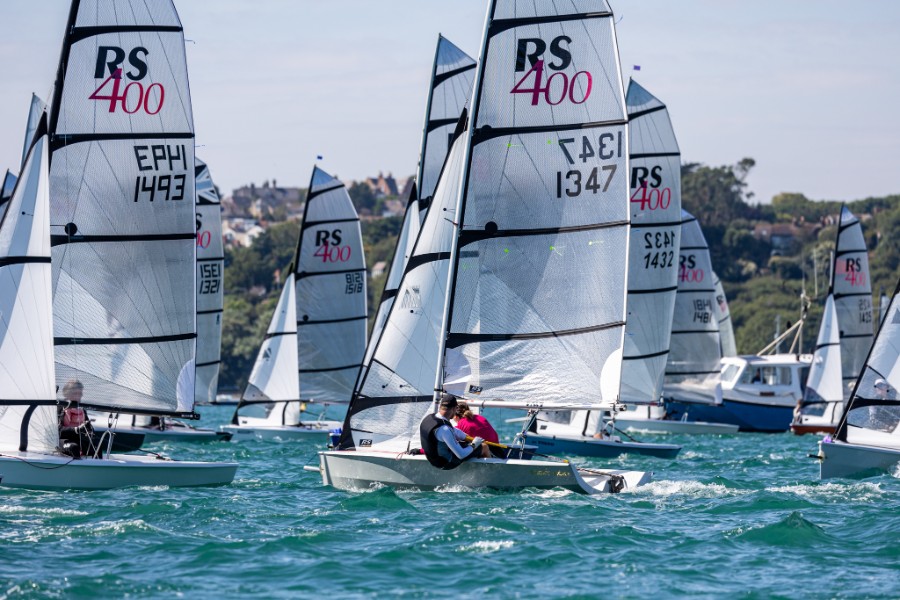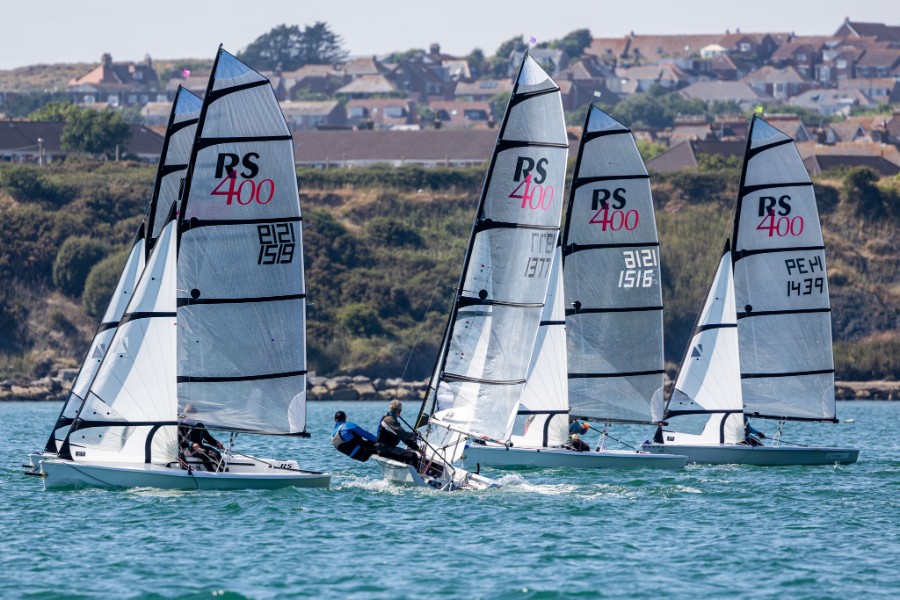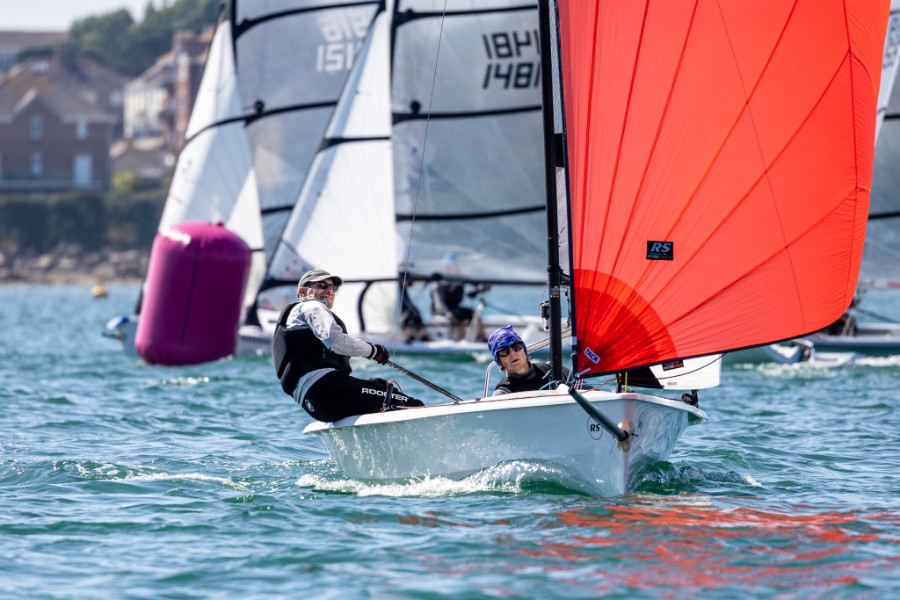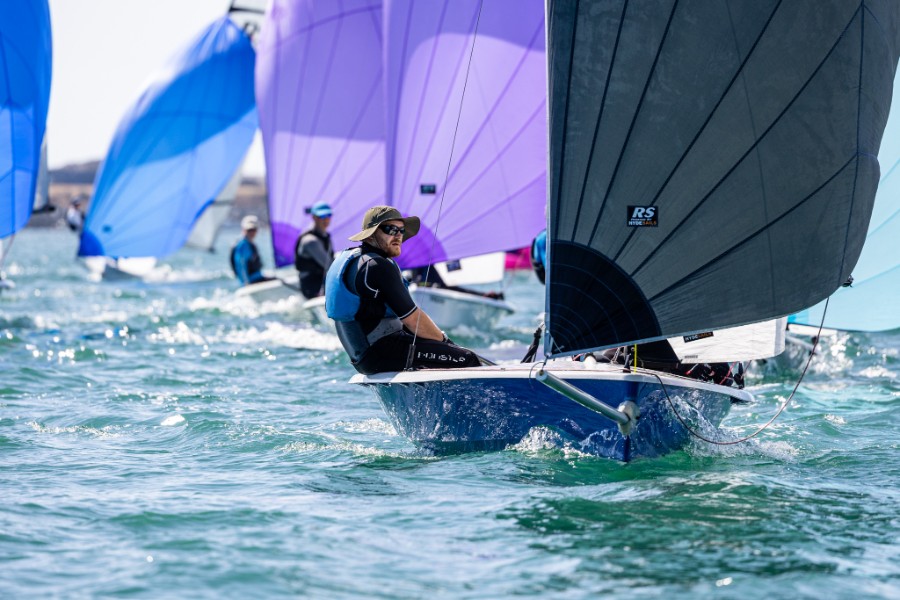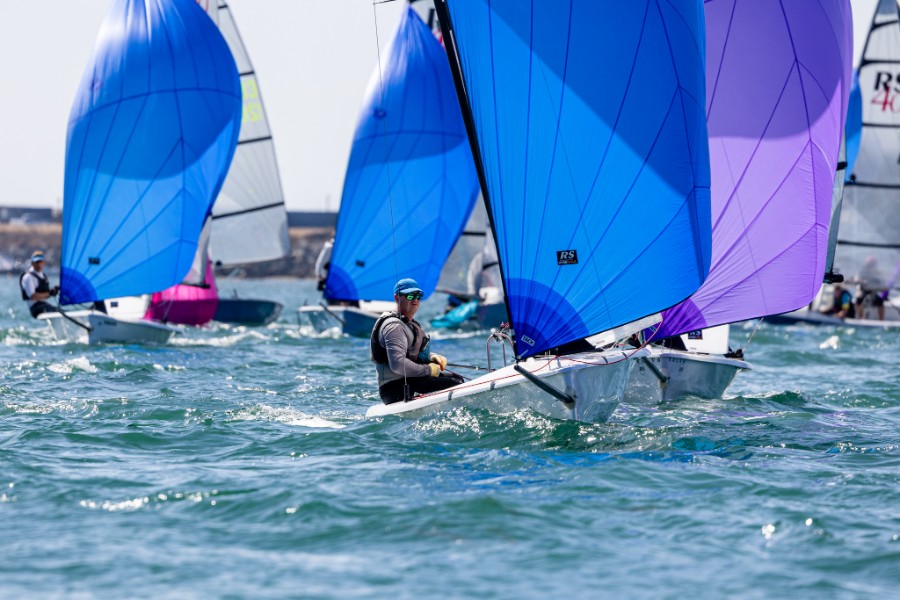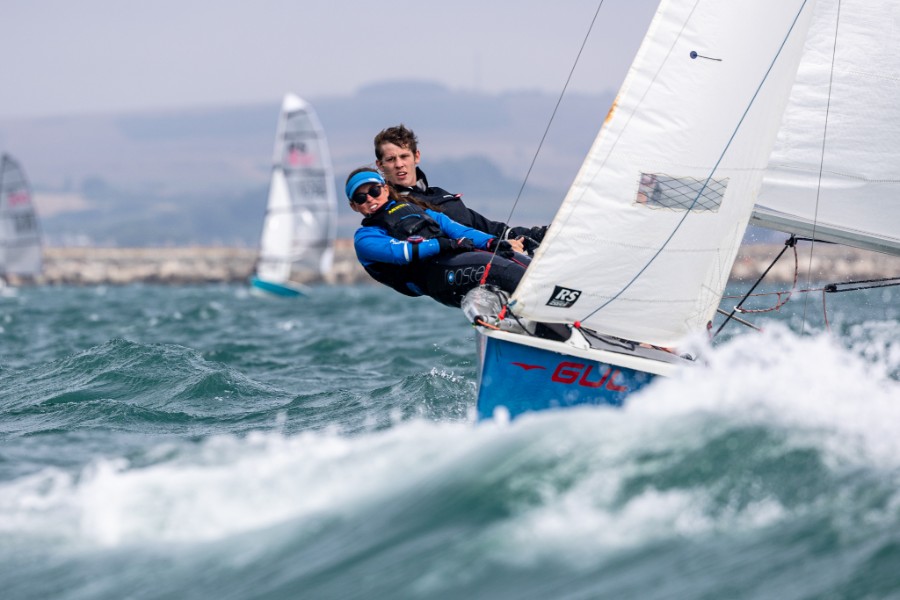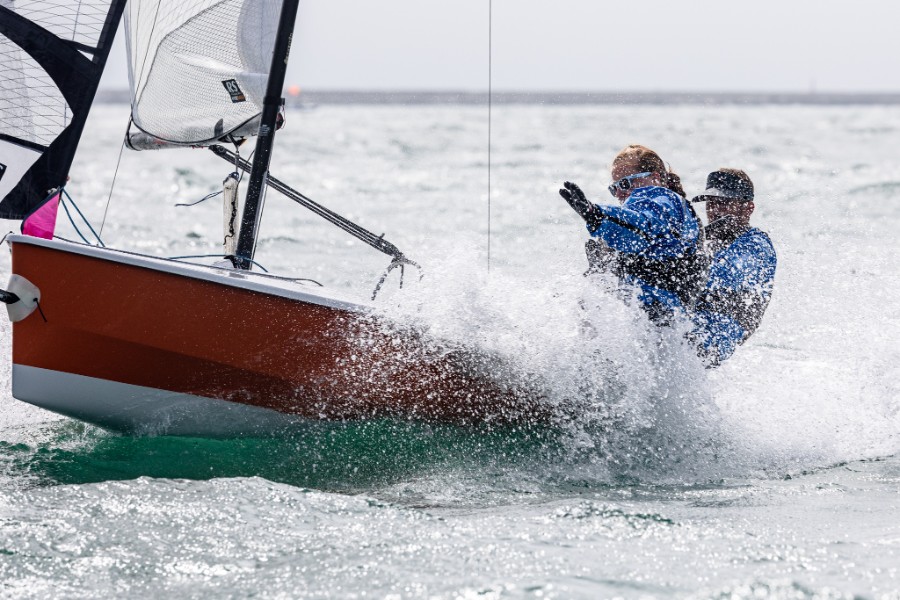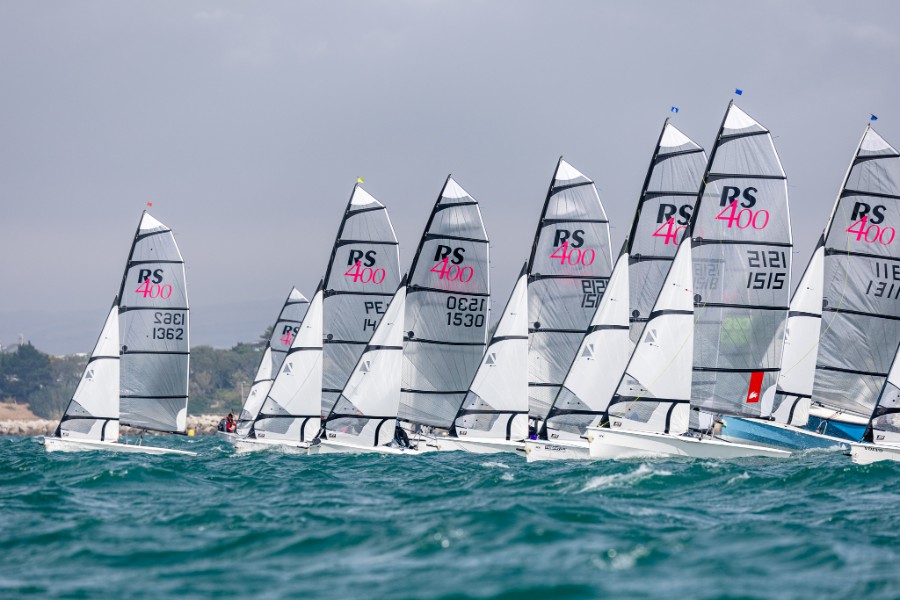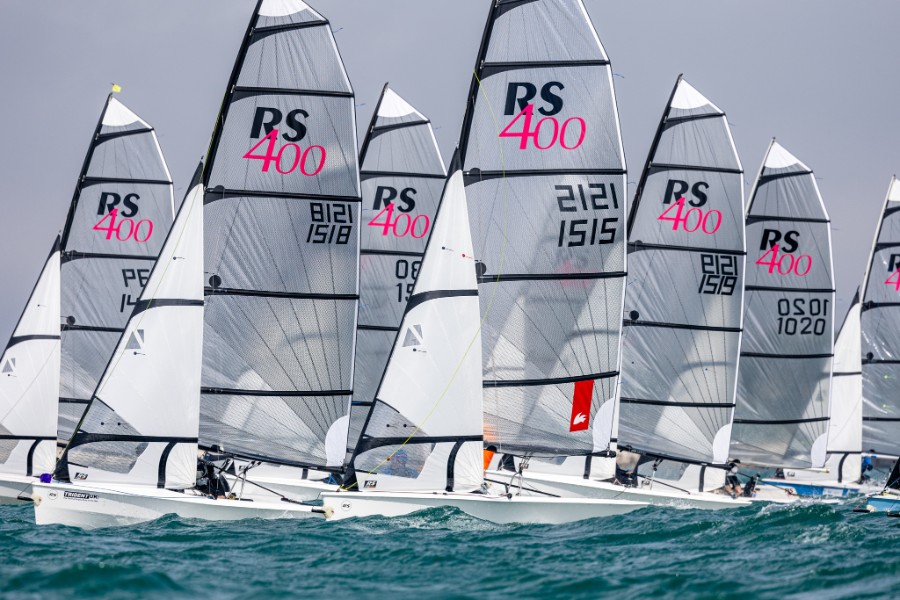 Congratulations to Luke Fisher your 2022 RS Vareo National Champion!
Well done to all our competitors for racing so hard across a gruelling eight race regatta.
Thank you to our super event sponsors: Noble Marine, RS Sailing, Rooster, Hyde and Fernhurst Books. Thank you to WPNSA for hosting us so splendidly. And biggest thanks to our smashing race officer Bryan Drake and his super team for hosting such high quality racing in some properly difficult conditions.
RS videos for RS Vareo nats: days eleven, ten and nine here
Full RS Games gallery by Digital Sailing here
Get 50% off with the code RSGAMES until 20 Aug!
Follow the RS Games RS Sailing social media for all the action here
Overall event report by Paul North
Fernhurst Books Endeavour Prize
Report for RS Vareo Noble Marine UK National Championship at WPNSA, part of the RS Games
Friday 29th July was day nine of the amazing RS Games at WPNSA and day one of the 2022 Noble Marine RS Vareo National Championships, with additional sponsorship from Rooster. The fleet of ten RS Vareos were to race alongside the RS400s at their Celebration Regatta and also joined by the RS200s for Saturday and Sunday.
The forecast for 6-8 mph winds hadn't yet filled in so all fleets were held onshore. Our D flag release came an hour later around 1 pm so we headed for the slip. As Lee Bratley pulled on his kicker the webbing strap let go with a crack like a small cannon. Thankfully there was enough time for Luke Fisher to help him jury rig a replacement that would survive the light conditions. And so we headed out to Portland harbour for our two races. The course was "LRA" meaning a beat to windward, round a port hand mark and spreader before heading downwind to a gate at the bottom in front of the start line, on the final lap to turn left through the gate and finish across the bow of the committee boat. Thankfully our black windward marks were closer than the pink ones used for the RS400s.
As we lined up for the 1st race the board on the committee boat indicated two laps with bearing of 120 to the windward mark in the ESE light but steady wind.
I managed a fast start at the pin end and after a long steady beat got to the windward mark second behind Nigel Tinkler and ahead of Nick Crickmore and Luke. With a quick spinnaker hoist we then headed downwind try to find any little gusts to pick up speed. Just as we were approaching the leeward gate the wind shifted by 90 degrees and we had to drop the kites to lay the mark! I ended up completely stalled in Luke's dirty air and while the safety boat was signalling a change of course chose to round the starboard end, only then looking up to see the windward mark had been reset on the other side of the course, where the rest of the fleet were. 2nd to 9th in about 30 seconds! The beat to the windward mark required no tacks and I managed to get into 8th on the downwind leg before tucking inside Jim Short at the leeward mark and sailing past him to finish 7th. Luke had reacted quickly to the shift and took the win from Nigel then Nick Crickmore.
There was a short delay while the course was completely relocated. According to the race board the direction was now 220 and with a shorter course 3 laps to sail in the slightly freshening breeze.
Luke got away and led to the finish with Chris Abbott keeping him honest all the way round for second. I had a real ding-dong race with Nigel swapping 3rd and 4th on every leg, Nigel winning upwind but I was faster downwind and able to get past with some very close rounding at the leeward gate. In the end a strong upwind final leg from Nigel left me with too much to do on the last leg.
Once back on shore we swapped out tallies for a hot sausage roll then met the RS Vareo shore team for a beer and some Lancashire Parkin baked by my wife Moira (RS Vareo Fleet Cake Officer). After a quick AGM most of the fleet then went for a curry and we were delighted to be joined by our RS Class Association Secretary Clare Sargent.
The forecast for day two (Saturday) was pretty much double day one with a Westerly 12 gusting 18. With a release soon after 10am we returned to pretty much the same area in the harbour for the 11am start. As we were the only course in the harbour the course could be lengthened to allow two lap races. Once the RS400s and RS200s were away it was our turn to start and there was a little nervousness about how soon the RS400s would be coming back to the bottom of the course as we started. Although this was never an issue there was certainly some decision making to choose a better side of the course avoiding them as they flew downwind.
In the stronger conditions Luke realised he needed to make a good 20-30 yards on Nick upwind to stay ahead as Nick was really heating it up downwind and making the RS Vareo fly over the waves. Another strong performance from Chris to finish third. In the lower half of the fleet some excellent close racing saw Richard Woods, Mike Dicker, Jim Short and me never far from each other and trading 5th to 8th with Richard taking the honours at the line. Lee suffered a toe strap break along with the unravelling of his temporary kicker and retired.
Finally in race four Alan Bassett found his form and took up the baton of pushing Luke at the front who continued his masterclass in how to sail upwind. However Nick's superiority downwind saw him get past Alan on every downwind leg to finish second just in front of Alan, followed not far behind by Nigel and Chris. In the Silver fleet with Alan back at the top we were now trading 6th - 9th with Richard once again finding better upwind speed than I could manage and getting enough lead that I couldn't quite catch him down wind.
Up at the front in race five Alan got a great start beating Luke to the windward mark, but sailing too deep while Nick and Luke heated up the kite to sail further but much faster. Final positions: Luke, Nick, Alan, again! Mick Dicker found some great form upwind taking 6th ahead of Richard. In these conditions the fleet are now more closely matched so overall it was much closer racing from top to bottom - in the last race I noticed that nobody ever got a clear leg ahead or behind. A fabulous day's racing in glorious sunny conditions with a very steady breeze that held up around 12-14 all day.
Back to shore to swap our tallies for Macaroni Cheese followed by more beer and parkin. The discussion was the forecast for Sunday, currently running at 18 gusting 29, and the earlier information from the race team that we could expect at least one day's sailing out in Weymouth Bay, a daunting prospect for us pond sailors.
Come Sunday morning, Jim, Richard and Lee had already decided to call it a day. We were delighted to hear we were not sailing out in the Bay but as our launch time approached it was steadily blowing over 20. I've since seen the conditions described on the RS Games daily video as "Fresh to Scary" in the harbour. Once off the slip it was indeed a very scary downwind ride to the start area. Mike, who had been carrying a leg muscle injury all weekend felt it go and decided it was safer to return. After a series of really quite frightening long broad reaches punctuated with the boat nose diving at regular intervals and 300 degree tacks in between I got down to the start area with not a little trepidation.
Once the RS400s and RS200s were away it was our turn. There was no slow approach so it was just a case of sitting behind the line trying to keep the boat moving and for me staying on board in the rolling chop. We got away cleanly and up the beat we all had the boom at least a couple of feet outside the rear quarter. It was a long way to the windward marks needing a lot of concentration to try to steer through the chop and hold the boat in some way flat and moving. But it was exhilarating!
Luke of course showed us how it was done, leading all the way round the two laps followed by Alan then Nick and Nigel. There was a distinct lack of any use of the spinnaker. I was some way behind Chris focussing hard on keeping the boat moving and not getting stuck in irons in the tacks. Once round the windward mark and trying to find the safest route downwind I passed him on top of his turtled boat from which he would retire for the day. As I crossed the line at the end of the second lap they could probably hear my whoops of delight at still being on top of the boat back on shore!
It had taken us pretty much an hour to complete the two laps (it felt like 50 minutes up and 10 down) so thankfully the Race Office moved our windward marks a bit closer.
In race seven Luke was again followed by Alan, but Nigel found some better form to beat Nick to third. I was finding better speed but still a good way behind and had yet another scary moment when as arriving at the final downwind gate realised the RS200s were on the line with less than a minute to go and I needed to sail parallel to their line on a broad reach on port and not get in their way. Thankfully their start came seconds after my finish, phew. But I was done. At my age there's only so much adrenalin available and two fifths in those conditions was an awesome result. I sailed the first beat of the final race and then carried on home. As I was approaching the windward marks I had a view of the surviving RS Vareos pulling up their kites in the (slightly) easing conditions and just looked on in awe. My downwind legs had involved me gripping the side deck and the very idea of letting go to pull up the kite just didn't bear thinking about. As I approached the shore I was caught up by Luke whose shroud had let go. On the course Nick took the win from Alan with Nigel third.
Back on shore, after the tally chocolate brownie we washed the boats down and got ready for the prize giving. Huge congratulations to Luke Fisher who sailed magnificently in all of the conditions, a very worthy RS Vareo National Champion.
Our thanks of course to everyone at WPNSA: shore, race and safety teams. It's such a privilege to sail at the Olympic venue and park your boat under the rings.
Also huge thanks to our sponsors Noble Marine, RS Sailing, Rooster and Fernhurst Books - we're very grateful.
Finally, many thanks to Clare Sargent of the RS Class Association for all she does for our fleet. Luke presented Clare with a small token of our appreciation at the prize giving.
Report by Paul North
Up on Y&Y here
Duckhams prize for 1st capsize: wooden duck: Royal Torbay YC Jim Short
Most consistent sailor: Rooster cap: Dell Quay SC Mike Dicker
Most friendly sailor: Rooster cap: Torpoint Mosquito SC Richard Woods
Endeavour Trophy: Fernhurst Books voucher, Rooster cap: Weirwood SC Alan Bassett
Fidelis Trophy: Nottingham SC Chris Abbott
Apprentice: Rooster voucher: Carsington SC Lee Bratley
Grand Master: Noble cap: Milton Keynes SC Paul North
Master: Rooster cap: Waverney and Oulton Broad SC Nick Crickmore
4th place: Rooster cap: Llandegfedd SC Nigel Tinkler
3rd place: Rooster voucher: Weirwood SC Alan Bassett
2nd place: Rooster voucher: Waverney and Oulton Broad SC Nick Crickmore
1st place 2022 RS Vareo National Champion: Rooster voucher: Emberton Park SC Luke Fisher
RS Vareo Class
| | | | | | | | | | | | | | | | | | |
| --- | --- | --- | --- | --- | --- | --- | --- | --- | --- | --- | --- | --- | --- | --- | --- | --- | --- |
| 1 | 10 / | RS Vareo | GBR | 621 | Luke Fisher | | Emberton Park SC | (1.0) | 1.0 | 1.0 | 1.0 | 1.0 | 1.0 | 1.0 | (RET[6.0]) | 13.0 | 6.0 |
| 2 | 6 / | RS Vareo | GBR | 162 | Nick Crickmore | | WOBYC | 3.0 | (6.0) | 2.0 | 2.0 | 2.0 | 3.0 | (4.0) | 1.0 | 23.0 | 13.0 |
| 3 | 3 / | RS Vareo | GBR | 247 | Alan Bassett | | Weirwood | 5.0 | (7.0) | (9.0) | 3.0 | 3.0 | 2.0 | 2.0 | 2.0 | 33.0 | 17.0 |
| 4 | 5 / | RS Vareo | GBR | 190 | Nigel Tinkler | | LLandegfedd SC | 2.0 | 3.0 | (4.0) | 4.0 | (5.0) | 4.0 | 3.0 | 3.0 | 28.0 | 19.0 |
| 5 | 2 / | RS Vareo | GBR | 649 | Christopher Abbott | | The Nottingham SC | 6.0 | 2.0 | 3.0 | 5.0 | 4.0 | RET[7.0] | (DNC[11.0]) | (DNC[11.0]) | 49.0 | 27.0 |
| 6 | 7 / | RS Vareo | GBR | 443 | Paul North | | Milton Keynes SC | (7.0) | 4.0 | 6.0 | 7.0 | (8.0) | 5.0 | 5.0 | RET[6.0] | 48.0 | 33.0 |
| 7 | 1 / | RS Vareo | GBR | 386 | Richard Woods | | Torpoint Mosquito SC | 4.0 | 5.0 | 5.0 | 6.0 | 7.0 | (DNC[11.0]) | (DNC[11.0]) | DNC[11.0] | 60.0 | 38.0 |
| 8 | 4 / | RS Vareo | GBR | 527 | Jim Short | | RTYC | 9.0 | 8.0 | 8.0 | 8.0 | 9.0 | (DNC[11.0]) | (DNC[11.0]) | DNC[11.0] | 75.0 | 53.0 |
| 9 | 8 / | RS Vareo | GBR | 346 | Mike Dicker | | Dell Quay SC | 10.0 | (UFD[11.0]) | 7.0 | 9.0 | 6.0 | (DNC[11.0]) | DNC[11.0] | DNC[11.0] | 76.0 | 54.0 |
| 10 | 9 / | RS Vareo | GBR | 432 | Lee Bratley | | Carsington SC | 8.0 | 9.0 | (RET[11.0]) | (DNF[11.0]) | DNC[11.0] | DNC[11.0] | DNC[11.0] | DNC[11.0] | 83.0 | 61.0 |
Scoring codes used
| Code | Description |
| --- | --- |
| DNC | Did not come to the starting area |
| DNF | Started but did not finish |
| DNS | Came to the start area but did not start |
| RET | Retired |
| UFD | U flag disqualification under rule 30.3 |
Sailwave Scoring Software 2.29.6
www.sailwave.com