Home
Welcome to the home of the RS Sailing Anniversary Games 2018. On this site you will find the event entry page for your fleet, travel and accommodation details, social programme information, race documentation and much more for this massive multi-fleet event. Please go to your fleet page for more details about your championship, us either the tabs at the top of this page, or if you've already read all the info enter online here
RS Sailing and the RS Class Associations are delighted to commemorate 25 years of RS Sailing. In celebration, we are having one of the biggest dinghy regattas ever held, hosted by Weymouth & Portland National Sailing Academy, the sailing venue for the 2012 London Olympics.
The event will incorporate the RS500, RS Tera and RS Aero World Championships, the RS100, RS400, RS700 and RS Feva European Championships, and the RS200, RS300, RS600, RS800 and RS Vareo UK Nationals. We are expecting over 1,000 boats and over 1,800 competitors, together with all their families and supporters to attend the regatta. It is set to be a bumper event with great racing and vibrant socials.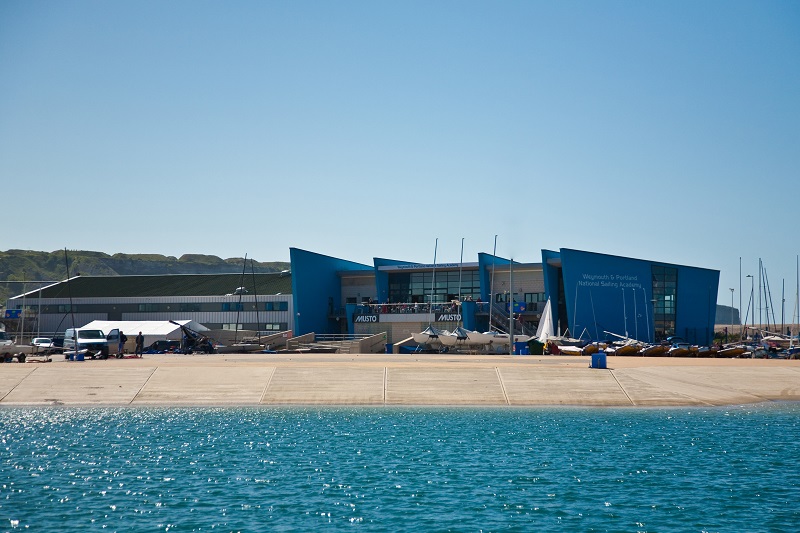 New-Look WPNSA the 2012 Sailing Venue (c) Tom Martin 2011
The full dates are 4 - 25 August 2018. For those who have not been sailing at the WPNSA, or not since the re-build, it is quite a different place, with excellent on-shore and social facilities and infrastructure in their plush new venue which we will be making our own with branding and a 'Sailor's Hub' for pre- and post-sailing fun. The combination of good winds and the range of sailing water from sheltered to open sea, with the lowest tidal range in the UK, is unique. A world class facility set in the centre of the Jurassic Coast.
The Racing Schedule will be in the Notices of Race which will be available on this website by early March 2018. Details of racing for your fleet will also be in your home page. WPNSA will be putting on 3 courses throughout the Championships, and sailing will be in the bay and the harbour. Fleet committees have been asked for their preferences, and are involved in all decision making. We are extremely lucky to have some of the very best race management personnel working at this event.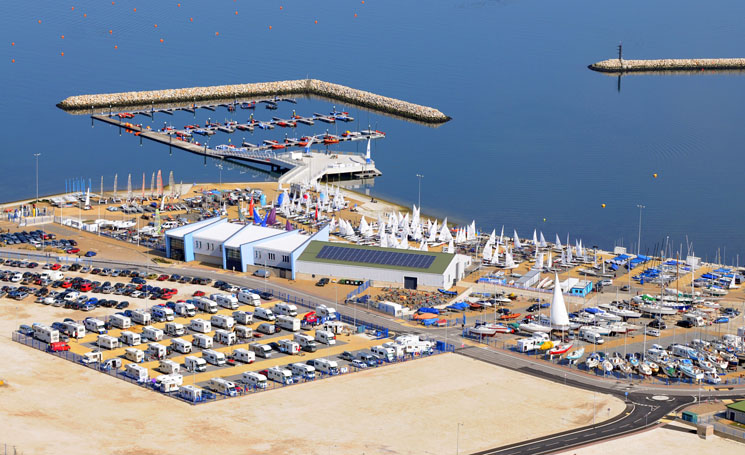 Boat Park and Easy Launching at WPNSA (c) Dorset Media Services
Large Socials have been planned at the club, including bands, DJs, karaoke, games nights with giant inflatable games. On the other nights there will be quieter event at the Academy, or we will venture out into Weymouth or environs. All fleet committees are involved in ensuring a fabulous programme. The Provisional Social Programme will be on this site shortly. Most fleets will be invited to a Black Tie Ball or fancy dress party as part of their Championship, so you'll have to dig out your dinner jackets and lovely dresses or your pantomine cow outfit!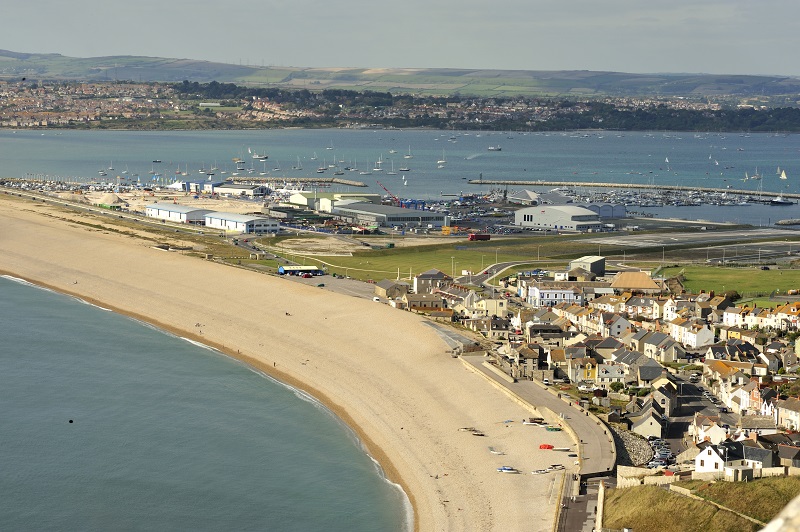 Aerial view of WPNSA (c) Visit England, WPBC, John Snelling
The Entry Fee is detailed on your fleet home page and will be in your Notice of Race. RS100, RS200, RS300, RS400, RS500, RS600, RS700, RS800, RS Vareos can enter now on this site. There is an early entry discount which finishes on 1 June 2018. Entry is open for the RS Aeros, RS Fevas and RS Teras.

Accommodation We have sorted out loads of local accommodation options for competitors and their supporters. See Accommodation details on this site. Some local options will go quickly and can only be booked once you have entered and paid, so be quick!
Arrival
Please note that if you want to bring your boat on site more than 36 hours before your racing starts, you will need to receive prior approval from
[email protected]
No boats can be brought on site before 0900hrs on Saturday 4 August, as there is another event on site before then.
Charter Boats If you are unable to attend your Championships but would be interested in chartering your boat for a fee please let your Associaiton secretary know. Similarly, if you would like to charter a boat for the event, please see your fleet page for details.
Trophy Merchandise We will be selling wonderful Rooster merchandise with the special RS Games logo nearer the date. Watch this space.
If you have any
comments or queries
, please contact Heather on
[email protected]
or +44 (0) 1590 610273