Results / RS400 Open Training Leigh & Lowton SC - 18/03/2023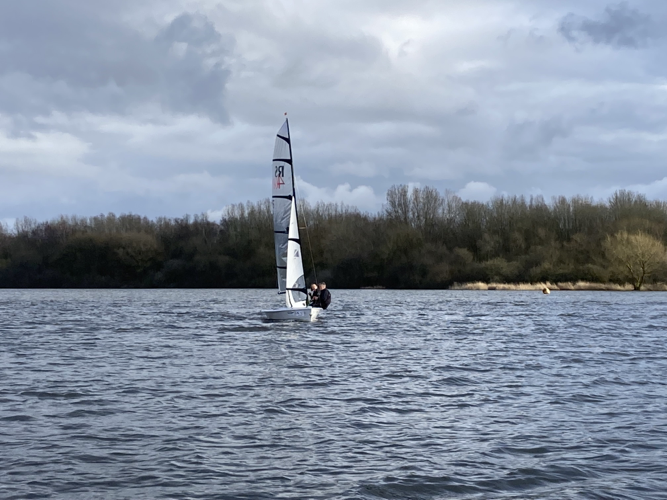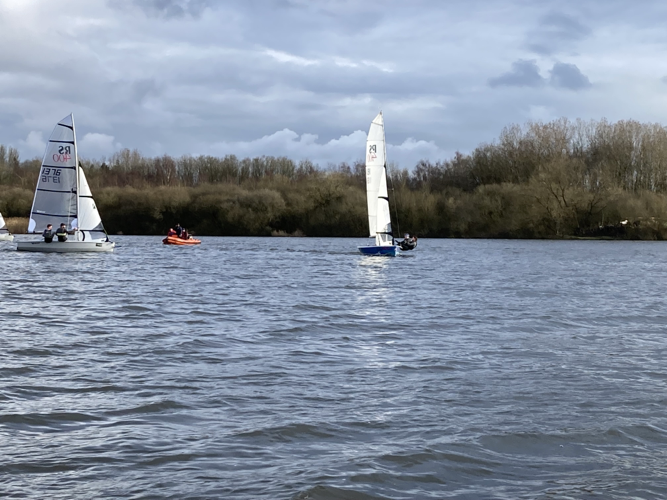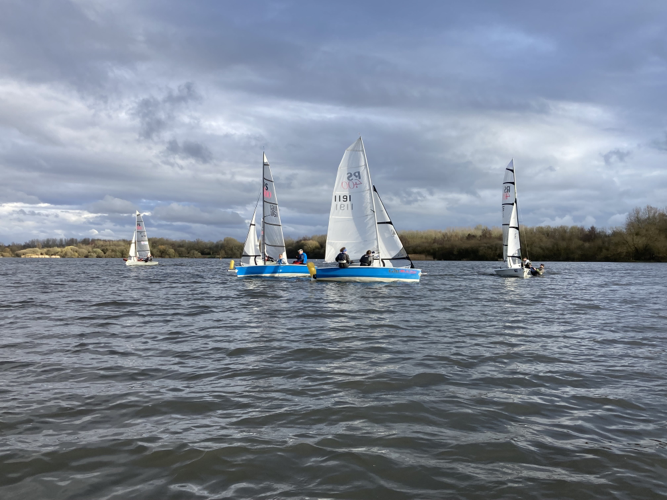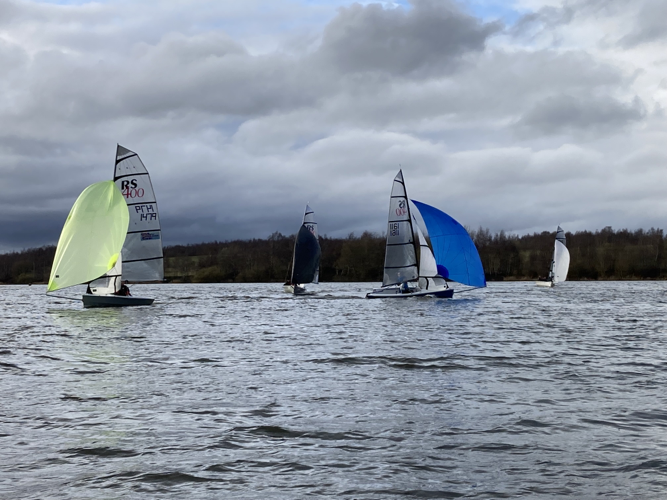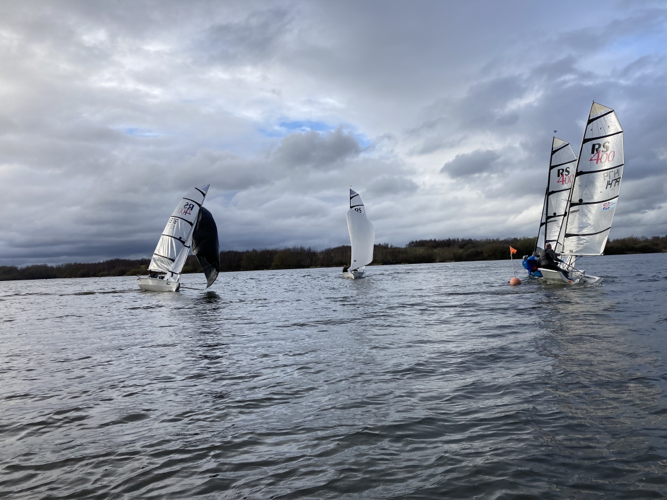 RS400 Winter Training at Leigh and Lowton Sailing Club – Saturday 18th March
National Champions Sam Knight and Chris Bownes kindly took an early drive up the M6 to Leigh and Lowton Sailing Club to provide a days RS400 training. 7 Boats took part, although many others listened intently on the thoughts and advice shared by Sam and Chris.
With a prompt 10:30 start, Sam and Chris spent the first hour explaining their starting strategy, and the benefits of a tried and tested pre-start routine, before explaining their aims for the first few minutes of the race and then the first beat. Unfortunately, any wind there was had now vanished, which gave the trainees time to look at Sam and Chris's boat, which they kindly brought along and rigged, and answered questions about their rig settings, and various systems they have introduced to their boat. The last hour before lunch was used to run through defence and attack strategies.
After lunch the wind had picked up to allow water-based exercises, with three hours of short races, with everyone given the chance of a short lead that they had to defend, and then handicapped races where the quicker boats had slightly longer courses. The water-based exercises saw improvements across the board, with all boats on the line for competitive starts by the end of the day. It was an enjoyable and beneficial day for all involved.
Thanks to Sam and Chris for giving up their time to run the event. Thanks also to Leigh and Lowton SC for hosting the event, and for the RS Class Association for sponsoring the event.
Don't forget the RS400 Winter Champs this weekend at Leigh and Lowton. It's the first event on the Trident UK Northern Tour and Rooster National Tour. There is still time to enter. https://webcollect.org.uk/llsc/event/rs400-winter-champs-25-26-march-rs200-northern-tour-25th-march-2023