Results : RS400 Northern Tour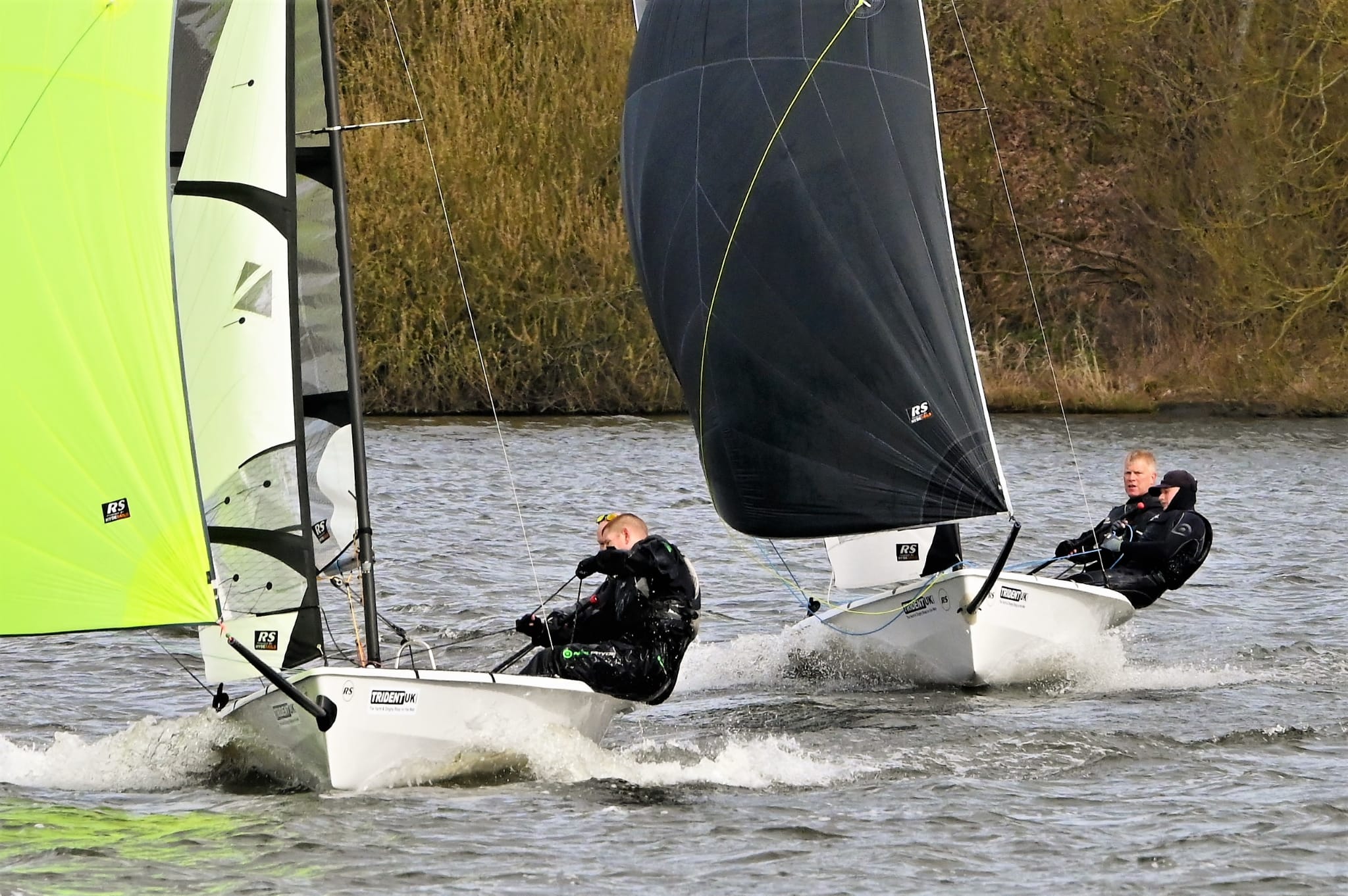 TridentUK RS400 Northern Tour 2023
RS400 Northern Tour 2023
Sponsored by TridentUK
Congratulations to Chris Pickles and Matt Sharman (Bassenthwaite SC) for winning the 2023 RS400 Trident UK Northern Tour. They did it in style with 4 wins, not to mention the two second places that they did not have to count. Though it wasn't all plain sailing. Going into the final event of the year at Bassenthwaite Sailing club, Ollie Groves and Esther Parkhurst (Beaver SC) were counting three first places, and another event win would have secured overall first place. Unfortunately, Ollie and Esther were unable to make the finale showdown at Bassenthwaite.
Hamish Gledhill and Ross Southwell (West Riding SC) counted a couple of second and fourth places to finish second overall, ahead of Jacob Ainsworth and Kayleigh Roberts (Tynemouth SC) in third. Behind them Neil and Ian Parkhurst (Beaver SC) finished in fourth and Carl Whitehead and Carol Milner (Filey SC) were fifth.
The big fact of the year is that the total boats competing in the eight events throughout the year was 81, which is the exact same figure as last year. These boats came from 29 different clubs with 11 boats coming for Leigh and Lowton and nine coming from Tynemouth and Notts County.
The turnouts at each event were slightly lower than last year, with the events at Notts County and the Lord Birkett at Ullswater having the highest entries with 20 boats at each event.
Looking forward, the calendar for next year's events have been confirmed and can be seen on the RS400 Class Association website.
A new one-day event is to be held at Hollingworth Sailing Club. Hollingworth Sailing Club has a growing fleet and hopefully a one-day event will give people the opportunity to try the Northern Tour for the first time without having to go away for the weekend. Other events on the Calendar will have a familiar look to them. The Northern Championships will be at Tynemouth Sailing Club on 1st & 2nd June. It would be great to have a bumper turnout for that.
We hope as many of you can support the tour next year. If you have any suggestions or ideas for improving the tour, please contact the RS Association. If your club would like to host an event in 2025, please contact the RS Class Association so we have plenty of time to include your event within the calendar.
Finally, special thanks must go to Trident UK, who generously supported the Tour this year by providing overall prizes for the Tour winners and vouchers presented at each event from a raffle. Please remember that you had to be present at the prize-giving to be eligible for the raffle prizes.
We look forward to seeing you on the water next year. The first event of the year is at Leigh and Lowton SC on 30th and 31st March – hopefully see you there!
Hamish Gledhill, RS400 Northern Tour Rep
Thanks to Hamish for organising such a fantastic tour!
View Results