Results : RS400 Southern Tour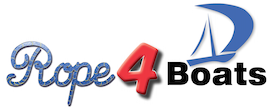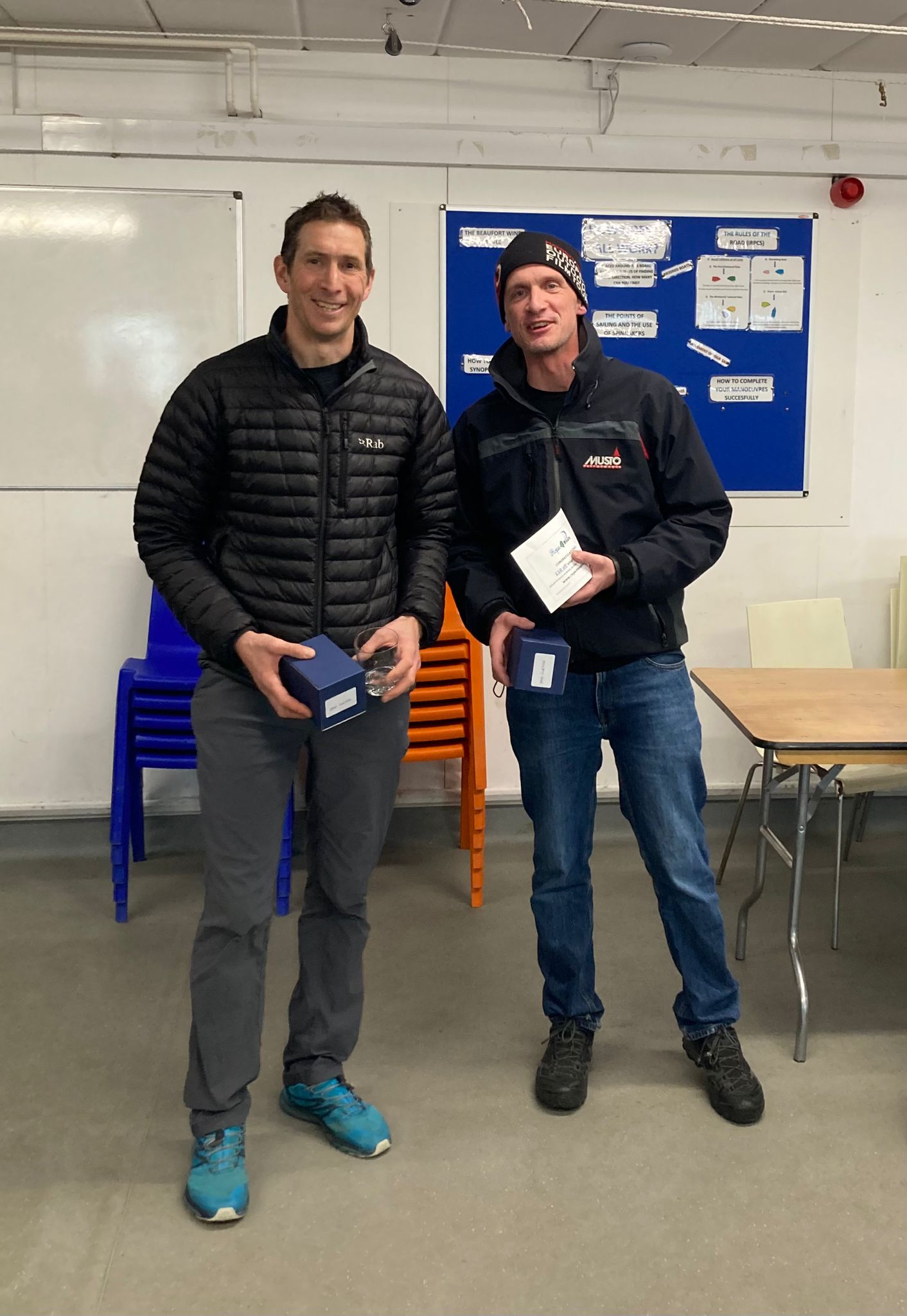 Rope4Boats RS400 Southern Tour
The Rope4Boats RS400 Southern Tour has now concluded and what a year it has been! The tour kicked off in mid-March at Queen Mary with a coaching/racing double header. The tight racing set the scene for the rest of the year. Next up was Salcombe for the annual wacky races followed by a tidal test at Lee on Solent. Hayling Island pulled out all the stops delivering wall to wall sunshine and blistering heat. Arun was the final event before the Nationals with patience being the key theme of the weekend! The post-nationals party at Lymington was eventful both on and off the water - 20 knots wind against tide on a hangover tested the fleet to the max. Finally it was back inland to Island Barn.
Congratualtions to our tour winners Tom Halhead and Paul Hilliar!
Huge thanks goes to Rope4Boats for generously providing prizes throughout the season. A number of lucky boats are now sporting beautiful new tapered sheets. Thanks also to Christopher Eames for organising the tour, which remains hugely popular with 65 boats attending at least 1 event in 2023.
Plans are already afoot for the 2024 Southern Tour in what promises to be another bumper year in the class's 30th anniversary year. Keep your ears peeled for the schedule which will shortly be announced.
Results thanks to Henry Hallam and Christopher Eames
Rope4Boats RS400 Southern Tour 2023
Overall
Sailed: 7, Discards: 3, To count: 4, Entries: 67, Scoring system: Appendix A
| Rank | SailNo | Club | HelmName | CrewName | Queen Mary | Salcombe | Lee on the Solent | HISC | Arun | Lymington | Island Barn SC | Total | Nett |
| --- | --- | --- | --- | --- | --- | --- | --- | --- | --- | --- | --- | --- | --- |
| 1st | 1535 | Llangdegfedd SC | Tom Halhead | Paul Hilliar | 2.0 | (68.0 DNC) | (68.0 DNC) | 3.0 | 2.0 | (68.0 DNC) | 2.0 | 213.0 | 9.0 |
| 2nd | 1528 | Queen Mary SC | Christopher Eames | Rachel Tilley | 4.0 | (68.0 DNC) | 2.0 | 4.0 | 3.0 | (68.0 DNC) | (68.0 DNC) | 217.0 | 13.0 |
| 3rd | 1481 | LTSC | Howard Farbrother | Louise Hoskin / Jack Munnelly | (68.0 DNC) | 2.0 | (68.0 DNC) | 12.0 | 4.0 | (68.0 DNC) | 1.0 | 223.0 | 19.0 |
| 4th | 1235 | Chichester YC | Sam Pickering | Emily Heath | 6.0 | (68.0 DNC) | 3.0 | 7.0 | (68.0 DNC) | (68.0 DNC) | 3.0 | 223.0 | 19.0 |
| 5th | 1539 | Lymington Town SC | Steven Broomfield | Charlie Bell / Jenni Lewis | 7.0 | (68.0 DNC) | 11.0 | (18.0) | 11.0 | 4.0 | (68.0 DNC) | 187.0 | 33.0 |
| 6th | 1521 | Warsash | Andy Powell | Chris Rolfe | 11.0 | (68.0 DNC) | 18.0 | 24.0 | 8.0 | (68.0 DNC) | (68.0 DNC) | 265.0 | 61.0 |
| 7th | 1400 | Netley SC | James Stewart | Roger Gilbert / Sam Parker | 5.0 | (68.0 DNC) | 6.0 | 5.0 | (68.0 DNC) | (68.0 DNC) | 68.0 DNC | 288.0 | 84.0 |
| 8th | 1377 | LOSSC | Neil Bevington | Alan Skeens | (68.0 DNC) | (68.0 DNC) | 5.0 | 8.0 | 5.0 | (68.0 DNC) | 68.0 DNC | 290.0 | 86.0 |
| 9th | 1479 | | Mick Whitmore | Sarah Whitmore | (68.0 DNC) | 4.0 | (68.0 DNC) | 16.0 | (68.0 DNC) | 68.0 DNC | 5.0 | 297.0 | 93.0 |
| 10th | 1435 | Warsash SC | Matt Sheahan | Ellie Sheahan | (68.0 DNC) | (68.0 DNC) | (68.0 DNC) | 20.0 | 7.0 | 68.0 DNC | 7.0 | 306.0 | 102.0 |
| 11th | 1463 | | Stewart Robertson | Sarah Robertson | (68.0 DNC) | 3.0 | (68.0 DNC) | (68.0 DNC) | 68.0 DNC | 1.0 | 68.0 DNC | 344.0 | 140.0 |
| 12th | 1376 | Bartley SC | Sam Knight | Chris Bownes | 3.0 | (68.0 DNC) | (68.0 DNC) | 1.0 | (68.0 DNC) | 68.0 DNC | 68.0 DNC | 344.0 | 140.0 |
| 13th | 1192 | Arun SC | Jack Munnely | Lou Hosken / Rachel Tilley | (68.0 DNC) | (68.0 DNC) | 8.0 | (68.0 DNC) | 68.0 DNC | 3.0 | 68.0 DNC | 351.0 | 147.0 |
| 14th | 1479 | Pevensey Bay SC | Chris Webber | Nicola Webber | (68.0 DNC) | (68.0 DNC) | (68.0 DNC) | 9.0 | 6.0 | 68.0 DNC | 68.0 DNC | 355.0 | 151.0 |
| 15th | 1447 | Island Barn SC | David Ryder | Michelle Ryder | 10.0 | (68.0 DNC) | (68.0 DNC) | (68.0 DNC) | 68.0 DNC | 68.0 DNC | 6.0 | 356.0 | 152.0 |
| 16th | 880 | KGSC | Tim Le Couilliard | James Le Couilliard | 8.0 | 12.0 | (68.0 DNC) | (68.0 DNC) | (68.0 DNC) | 68.0 DNC | 68.0 DNC | 360.0 | 156.0 |
| 17th | 1470 | Island Barn SC | Ian Peace | Mike Barrett | 13.0 | (68.0 DNC) | (68.0 DNC) | (68.0 DNC) | 68.0 DNC | 68.0 DNC | 9.0 | 362.0 | 158.0 |
| 18th | 1439 | Lymington Town SC | Kevin Podger | Heather Chipperfield | (68.0 DNC) | (68.0 DNC) | 10.0 | 15.0 | (68.0 DNC) | 68.0 DNC | 68.0 DNC | 365.0 | 161.0 |
| 19th | 1184 | | Edward Smith | Christopher Spencer | (68.0 DNC) | 14.5 | 12.0 | (68.0 DNC) | (68.0 DNC) | 68.0 DNC | 68.0 DNC | 366.5 | 162.5 |
| 20th | 765 | Oxford SC | Andy Nicoll | Guy Halford | 12.0 | (68.0 DNC) | 20.0 | (68.0 DNC) | (68.0 DNC) | 68.0 DNC | 68.0 DNC | 372.0 | 168.0 |
| 21st | 1324 | HISC | Grant Shoebridge | Richard Watney | (68.0 DNC) | (68.0 DNC) | (68.0 DNC) | 25.0 | 68.0 DNC | 68.0 DNC | 10.0 | 375.0 | 171.0 |
| 22nd | 1541 | Parkstone YC | Edd Whitehead | Ben Whaley | (68.0 DNC) | (68.0 DNC) | (68.0 DNC) | 68.0 DNC | 1.0 | 68.0 DNC | 68.0 DNC | 409.0 | 205.0 |
| 23rd | 1538 | Lymington Town SC | Ian Martin | Chris Martin | (68.0 DNC) | (68.0 DNC) | 1.0 | (68.0 DNC) | 68.0 DNC | 68.0 DNC | 68.0 DNC | 409.0 | 205.0 |
| 24th | 411 | | Figs Cain | Barney Dearsly | (68.0 DNC) | 1.0 | (68.0 DNC) | (68.0 DNC) | 68.0 DNC | 68.0 DNC | 68.0 DNC | 409.0 | 205.0 |
| 25th | 1309 | Netley SC | Ben McGrane | Roz McGrane | 1.0 | (68.0 DNC) | (68.0 DNC) | (68.0 DNC) | 68.0 DNC | 68.0 DNC | 68.0 DNC | 409.0 | 205.0 |
| 26th | 1519 | Lymington Town SC | Liam Willis | Julie Willis | (68.0 DNC) | (68.0 DNC) | (68.0 DNC) | 68.0 DNC | 68.0 DNC | 2.0 | 68.0 DNC | 410.0 | 206.0 |
| 27th | 1526 | Beaver SC | Ollie Groves | Esther Parkhurst | (68.0 DNC) | (68.0 DNC) | (68.0 DNC) | 2.0 | 68.0 DNC | 68.0 DNC | 68.0 DNC | 410.0 | 206.0 |
| 28th | 1312 | Warsash | Ian Walker | Anna Warren | (68.0 DNC) | (68.0 DNC) | (68.0 DNC) | 68.0 DNC | 68.0 DNC | 68.0 DNC | 4.0 | 412.0 | 208.0 |
| 29th | 1532 | Warsash | Steve Norbury | Andy Hill | (68.0 DNC) | (68.0 DNC) | 4.0 | (68.0 DNC) | 68.0 DNC | 68.0 DNC | 68.0 DNC | 412.0 | 208.0 |
| 30th | 1537 | Rutland Sailing Club | Jamie Morgan | Anna Glendenning | (68.0 DNC) | (68.0 DNC) | (68.0 DNC) | 68.0 DNC | 68.0 DNC | 5.0 | 68.0 DNC | 413.0 | 209.0 |
| 31st | 1471 | | John McLaren | Annie McLaren | (68.0 DNC) | 5.0 | (68.0 DNC) | (68.0 DNC) | 68.0 DNC | 68.0 DNC | 68.0 DNC | 413.0 | 209.0 |
| 32nd | 1502 | Llangorse SC | Jon Heissig | Nicky Griffin | (68.0 DNC) | (68.0 DNC) | (68.0 DNC) | 68.0 DNC | 68.0 DNC | 6.0 | 68.0 DNC | 414.0 | 210.0 |
| 33rd | 1505 | | Steve Wilson | Becky Wilson | (68.0 DNC) | (68.0 DNC) | (68.0 DNC) | 6.0 | 68.0 DNC | 68.0 DNC | 68.0 DNC | 414.0 | 210.0 |
| 34th | 1448 | | Mike Baker | June Baker | (68.0 DNC) | 6.0 | (68.0 DNC) | (68.0 DNC) | 68.0 DNC | 68.0 DNC | 68.0 DNC | 414.0 | 210.0 |
| 35th | 700 | Lymington Town Sailing Club | Charlie Bell | Jimmy Napper | (68.0 DNC) | (68.0 DNC) | (68.0 DNC) | 68.0 DNC | 68.0 DNC | 7.0 | 68.0 DNC | 415.0 | 211.0 |
| 36th | 1489 | Warsash | David Swift | Rob Burgess | (68.0 DNC) | (68.0 DNC) | 7.0 | (68.0 DNC) | 68.0 DNC | 68.0 DNC | 68.0 DNC | 415.0 | 211.0 |
| 37th | 1533 | | Paul Engelmann | Katy Engelmann | (68.0 DNC) | 7.0 | (68.0 DNC) | (68.0 DNC) | 68.0 DNC | 68.0 DNC | 68.0 DNC | 415.0 | 211.0 |
| 38th | 675 | Island Barn | Mike Jones | Mike Barrett | (68.0 DNC) | (68.0 DNC) | (68.0 DNC) | 68.0 DNC | 68.0 DNC | 68.0 DNC | 8.0 | 416.0 | 212.0 |
| 39th | 573 | Lymington Town | Tim Stickley | Florence Kerr | (68.0 DNC) | (68.0 DNC) | (68.0 DNC) | 68.0 DNC | 68.0 DNC | 8.0 | 68.0 DNC | 416.0 | 212.0 |
| 40th | 1078 | | Peter Jackson | Freddie Smithers | (68.0 DNC) | 8.0 | (68.0 DNC) | (68.0 DNC) | 68.0 DNC | 68.0 DNC | 68.0 DNC | 416.0 | 212.0 |
| 41st | 814 | Pevensey Bay SC | Michael Tanner | Duncan Tanner | (68.0 DNC) | (68.0 DNC) | (68.0 DNC) | 68.0 DNC | 9.0 | 68.0 DNC | 68.0 DNC | 417.0 | 213.0 |
| 42nd | 1444 | LOSSC | Nick Martin | Claire Darch | (68.0 DNC) | (68.0 DNC) | 9.0 | (68.0 DNC) | 68.0 DNC | 68.0 DNC | 68.0 DNC | 417.0 | 213.0 |
| 43rd | 506 | | Alex Zamaria | Rob Staines | (68.0 DNC) | 9.0 | (68.0 DNC) | (68.0 DNC) | 68.0 DNC | 68.0 DNC | 68.0 DNC | 417.0 | 213.0 |
| 44th | 1061 | New Quay YC | Martin Wood | Sarah Skinner | 9.0 | (68.0 DNC) | (68.0 DNC) | (68.0 DNC) | 68.0 DNC | 68.0 DNC | 68.0 DNC | 417.0 | 213.0 |
| 45th | 1362 | Arun YC | Charles Taylor | Harley / Steve | (68.0 DNC) | (68.0 DNC) | (68.0 DNC) | 68.0 DNC | 10.0 | 68.0 DNC | 68.0 DNC | 418.0 | 214.0 |
| 46th | 1469 | Parkstone YC | Martin Powell | Arun Powell | (68.0 DNC) | (68.0 DNC) | (68.0 DNC) | 10.0 | 68.0 DNC | 68.0 DNC | 68.0 DNC | 418.0 | 214.0 |
| 47th | 1329 | | Peter Colclough | Tris Squire | (68.0 DNC) | 10.0 | (68.0 DNC) | (68.0 DNC) | 68.0 DNC | 68.0 DNC | 68.0 DNC | 418.0 | 214.0 |
| 48th | 1480 | | Andy Jefferies | Allyson Jefferies | (68.0 DNC) | (68.0 DNC) | (68.0 DNC) | 11.0 | 68.0 DNC | 68.0 DNC | 68.0 DNC | 419.0 | 215.0 |
| 49th | 1287 | | James Bowman | Jonathan Carr | (68.0 DNC) | 11.0 | (68.0 DNC) | (68.0 DNC) | 68.0 DNC | 68.0 DNC | 68.0 DNC | 419.0 | 215.0 |
| 50th | 854 | Budworth | Sam Watson | Goeff EDwards | (68.0 DNC) | (68.0 DNC) | (68.0 DNC) | 13.0 | 68.0 DNC | 68.0 DNC | 68.0 DNC | 421.0 | 217.0 |
| 51st | 713 | LOSSC | Andrew Read | Keiron McPherson | (68.0 DNC) | (68.0 DNC) | 13.0 | (68.0 DNC) | 68.0 DNC | 68.0 DNC | 68.0 DNC | 421.0 | 217.0 |
| 52nd | 799 | | Martin Weston | Mike Webb | (68.0 DNC) | 13.0 | (68.0 DNC) | (68.0 DNC) | 68.0 DNC | 68.0 DNC | 68.0 DNC | 421.0 | 217.0 |
| 53rd | 1189 | Downs SC | Steve Restall | Chris Stubbs | (68.0 DNC) | (68.0 DNC) | (68.0 DNC) | 14.0 | 68.0 DNC | 68.0 DNC | 68.0 DNC | 422.0 | 218.0 |
| 54th | 788 | LOSSC | Alex Cory | Adam Goodacre | (68.0 DNC) | (68.0 DNC) | 14.0 | (68.0 DNC) | 68.0 DNC | 68.0 DNC | 68.0 DNC | 422.0 | 218.0 |
| 55th | 1382 | | Andrew Hunt | Matthew | (68.0 DNC) | 14.5 | (68.0 DNC) | (68.0 DNC) | 68.0 DNC | 68.0 DNC | 68.0 DNC | 422.5 | 218.5 |
| 56th | 1487 | LOSSC | Andrew Bray | Sarah Bevington | (68.0 DNC) | (68.0 DNC) | 15.0 | (68.0 DNC) | 68.0 DNC | 68.0 DNC | 68.0 DNC | 423.0 | 219.0 |
| 57th | 1422 | Warsash SC | Bruce Mills | Andrea Jarman | (68.0 DNC) | (68.0 DNC) | 16.0 | (68.0 DNC) | 68.0 DNC | 68.0 DNC | 68.0 DNC | 424.0 | 220.0 |
| 58th | 1529 | HISC | Clive Everest | Helen Everest | (68.0 DNC) | (68.0 DNC) | (68.0 DNC) | 17.0 | 68.0 DNC | 68.0 DNC | 68.0 DNC | 425.0 | 221.0 |
| 59th | 1462 | LOSSC | Dennis Watson | Nikita Watson | (68.0 DNC) | (68.0 DNC) | 17.0 | (68.0 DNC) | 68.0 DNC | 68.0 DNC | 68.0 DNC | 425.0 | 221.0 |
| 60th | 1493 | Locks SC | Geoffrey Holden | Bernice Holden | (68.0 DNC) | (68.0 DNC) | (68.0 DNC) | 19.0 | 68.0 DNC | 68.0 DNC | 68.0 DNC | 427.0 | 223.0 |
| 61st | 1199 | LOSSC | Stephen Porter | John Kelly | (68.0 DNC) | (68.0 DNC) | 19.0 | (68.0 DNC) | 68.0 DNC | 68.0 DNC | 68.0 DNC | 427.0 | 223.0 |
| 62nd | 1547 | Notts County SC | John Hobson | Rebecca Ogden | (68.0 DNC) | (68.0 DNC) | (68.0 DNC) | 21.0 | 68.0 DNC | 68.0 DNC | 68.0 DNC | 429.0 | 225.0 |
| 63rd | 870 | RORC | Matt Sargent | Chris Brown | (68.0 DNC) | (68.0 DNC) | (68.0 DNC) | 22.0 | 68.0 DNC | 68.0 DNC | 68.0 DNC | 430.0 | 226.0 |
| 64th | 1432 | QMSC | James Alsop | Simon Edwards | (68.0 DNC) | (68.0 DNC) | (68.0 DNC) | 23.0 | 68.0 DNC | 68.0 DNC | 68.0 DNC | 431.0 | 227.0 |
| 65th | 1342 | QMSC | Max Tosetti | Jitka Zenatova | (68.0 DNC) | (68.0 DNC) | (68.0 DNC) | 26.0 | 68.0 DNC | 68.0 DNC | 68.0 DNC | 434.0 | 230.0 |
| 66th | | | | | (68.0 DNC) | (68.0 DNC) | (68.0 DNC) | 68.0 DNC | 68.0 DNC | 68.0 DNC | 68.0 DNC | 476.0 | 272.0 |
| 66th | | | | | (68.0 DNC) | (68.0 DNC) | (68.0 DNC) | 68.0 DNC | 68.0 DNC | 68.0 DNC | 68.0 DNC | 476.0 | 272.0 |
Queen Mary
| Rank | SailNo | Club | HelmName | CrewName | Place | Points |
| --- | --- | --- | --- | --- | --- | --- |
| 1 | 1309 | Netley SC | Ben McGrane | Roz McGrane | 1 | 1.0 |
| 2 | 1535 | Llangdegfedd SC | Tom Halhead | Paul Hilliar | 2 | 2.0 |
| 3 | 1376 | Bartley SC | Sam Knight | Chris Bownes | 3 | 3.0 |
| 4 | 1528 | Queen Mary SC | Christopher Eames | Rachel Tilley | 4 | 4.0 |
| 5 | 1400 | Netley SC | James Stewart | Roger Gilbert / Sam Parker | 5 | 5.0 |
| 6 | 1235 | Chichester YC | Sam Pickering | Emily Heath | 6 | 6.0 |
| 7 | 1539 | Lymington Town SC | Steven Broomfield | Charlie Bell / Jenni Lewis | 7 | 7.0 |
| 8 | 880 | KGSC | Tim Le Couilliard | James Le Couilliard | 8 | 8.0 |
| 9 | 1061 | New Quay YC | Martin Wood | Sarah Skinner | 9 | 9.0 |
| 10 | 1447 | Island Barn SC | David Ryder | Michelle Ryder | 10 | 10.0 |
| 11 | 1521 | Warsash | Andy Powell | Chris Rolfe | 11 | 11.0 |
| 12 | 765 | Oxford SC | Andy Nicoll | Guy Halford | 12 | 12.0 |
| 13 | 1470 | Island Barn SC | Ian Peace | Mike Barrett | 13 | 13.0 |
Salcombe
| Rank | SailNo | Club | HelmName | CrewName | Place | Points |
| --- | --- | --- | --- | --- | --- | --- |
| 1 | 411 | | Figs Cain | Barney Dearsly | 1 | 1.0 |
| 2 | 1481 | LTSC | Howard Farbrother | Louise Hoskin / Jack Munnelly | 2 | 2.0 |
| 3 | 1463 | | Stewart Robertson | Sarah Robertson | 3 | 3.0 |
| 4 | 1479 | | Mick Whitmore | Sarah Whitmore | 4 | 4.0 |
| 5 | 1471 | | John McLaren | Annie McLaren | 5 | 5.0 |
| 6 | 1448 | | Mike Baker | June Baker | 6 | 6.0 |
| 7 | 1533 | | Paul Engelmann | Katy Engelmann | 7 | 7.0 |
| 8 | 1078 | | Peter Jackson | Freddie Smithers | 8 | 8.0 |
| 9 | 506 | | Alex Zamaria | Rob Staines | 9 | 9.0 |
| 10 | 1329 | | Peter Colclough | Tris Squire | 10 | 10.0 |
| 11 | 1287 | | James Bowman | Jonathan Carr | 11 | 11.0 |
| 12 | 880 | KGSC | Tim Le Couilliard | James Le Couilliard | 12 | 12.0 |
| 13 | 799 | | Martin Weston | Mike Webb | 13 | 13.0 |
| 14 | 1184 | | Edward Smith | Christopher Spencer | 14 | 14.5 |
| 14 | 1382 | | Andrew Hunt | Matthew | 14 | 14.5 |
Lee on the Solent
| Rank | SailNo | Club | HelmName | CrewName | Place | Points |
| --- | --- | --- | --- | --- | --- | --- |
| 1 | 1538 | Lymington Town SC | Ian Martin | Chris Martin | 1 | 1.0 |
| 2 | 1528 | Queen Mary SC | Christopher Eames | Rachel Tilley | 2 | 2.0 |
| 3 | 1235 | Chichester YC | Sam Pickering | Emily Heath | 3 | 3.0 |
| 4 | 1532 | Warsash | Steve Norbury | Andy Hill | 4 | 4.0 |
| 5 | 1377 | LOSSC | Neil Bevington | Alan Skeens | 5 | 5.0 |
| 6 | 1400 | Netley SC | James Stewart | Roger Gilbert / Sam Parker | 6 | 6.0 |
| 7 | 1489 | Warsash | David Swift | Rob Burgess | 7 | 7.0 |
| 8 | 1192 | Arun SC | Jack Munnely | Lou Hosken / Rachel Tilley | 8 | 8.0 |
| 9 | 1444 | LOSSC | Nick Martin | Claire Darch | 9 | 9.0 |
| 10 | 1439 | Lymington Town SC | Kevin Podger | Heather Chipperfield | 10 | 10.0 |
| 11 | 1539 | Lymington Town SC | Steven Broomfield | Charlie Bell / Jenni Lewis | 11 | 11.0 |
| 12 | 1184 | | Edward Smith | Christopher Spencer | 12 | 12.0 |
| 13 | 713 | LOSSC | Andrew Read | Keiron McPherson | 13 | 13.0 |
| 14 | 788 | LOSSC | Alex Cory | Adam Goodacre | 14 | 14.0 |
| 15 | 1487 | LOSSC | Andrew Bray | Sarah Bevington | 15 | 15.0 |
| 16 | 1422 | Warsash SC | Bruce Mills | Andrea Jarman | 16 | 16.0 |
| 17 | 1462 | LOSSC | Dennis Watson | Nikita Watson | 17 | 17.0 |
| 18 | 1521 | Warsash | Andy Powell | Chris Rolfe | 18 | 18.0 |
| 19 | 1199 | LOSSC | Stephen Porter | John Kelly | 19 | 19.0 |
| 20 | 765 | Oxford SC | Andy Nicoll | Guy Halford | 20 | 20.0 |
HISC
| Rank | SailNo | Club | HelmName | CrewName | Place | Points |
| --- | --- | --- | --- | --- | --- | --- |
| 1 | 1376 | Bartley SC | Sam Knight | Chris Bownes | 1 | 1.0 |
| 2 | 1526 | Beaver SC | Ollie Groves | Esther Parkhurst | 2 | 2.0 |
| 3 | 1535 | Llangdegfedd SC | Tom Halhead | Paul Hilliar | 3 | 3.0 |
| 4 | 1528 | Queen Mary SC | Christopher Eames | Rachel Tilley | 4 | 4.0 |
| 5 | 1400 | Netley SC | James Stewart | Roger Gilbert / Sam Parker | 5 | 5.0 |
| 6 | 1505 | | Steve Wilson | Becky Wilson | 6 | 6.0 |
| 7 | 1235 | Chichester YC | Sam Pickering | Emily Heath | 7 | 7.0 |
| 8 | 1377 | LOSSC | Neil Bevington | Alan Skeens | 8 | 8.0 |
| 9 | 1479 | Pevensey Bay SC | Chris Webber | Nicola Webber | 9 | 9.0 |
| 10 | 1469 | Parkstone YC | Martin Powell | Arun Powell | 10 | 10.0 |
| 11 | 1480 | | Andy Jefferies | Allyson Jefferies | 11 | 11.0 |
| 12 | 1481 | LTSC | Howard Farbrother | Louise Hoskin / Jack Munnelly | 12 | 12.0 |
| 13 | 854 | Budworth | Sam Watson | Goeff EDwards | 13 | 13.0 |
| 14 | 1189 | Downs SC | Steve Restall | Chris Stubbs | 14 | 14.0 |
| 15 | 1439 | Lymington Town SC | Kevin Podger | Heather Chipperfield | 15 | 15.0 |
| 16 | 1479 | | Mick Whitmore | Sarah Whitmore | 16 | 16.0 |
| 17 | 1529 | HISC | Clive Everest | Helen Everest | 17 | 17.0 |
| 18 | 1539 | Lymington Town SC | Steven Broomfield | Charlie Bell / Jenni Lewis | 18 | 18.0 |
| 19 | 1493 | Locks SC | Geoffrey Holden | Bernice Holden | 19 | 19.0 |
| 20 | 1435 | Warsash SC | Matt Sheahan | Ellie Sheahan | 20 | 20.0 |
| 21 | 1547 | Notts County SC | John Hobson | Rebecca Ogden | 21 | 21.0 |
| 22 | 870 | RORC | Matt Sargent | Chris Brown | 22 | 22.0 |
| 23 | 1432 | QMSC | James Alsop | Simon Edwards | 23 | 23.0 |
| 24 | 1521 | Warsash | Andy Powell | Chris Rolfe | 24 | 24.0 |
| 25 | 1324 | HISC | Grant Shoebridge | Richard Watney | 25 | 25.0 |
| 26 | 1342 | QMSC | Max Tosetti | Jitka Zenatova | 26 | 26.0 |
Arun
| Rank | SailNo | Club | HelmName | CrewName | Place | Points |
| --- | --- | --- | --- | --- | --- | --- |
| 1 | 1541 | Parkstone YC | Edd Whitehead | Ben Whaley | 1 | 1.0 |
| 2 | 1535 | Llangdegfedd SC | Tom Halhead | Paul Hilliar | 2 | 2.0 |
| 3 | 1528 | Queen Mary SC | Christopher Eames | Rachel Tilley | 3 | 3.0 |
| 4 | 1481 | LTSC | Howard Farbrother | Louise Hoskin / Jack Munnelly | 4 | 4.0 |
| 5 | 1377 | LOSSC | Neil Bevington | Alan Skeens | 5 | 5.0 |
| 6 | 1479 | Pevensey Bay SC | Chris Webber | Nicola Webber | 6 | 6.0 |
| 7 | 1435 | Warsash SC | Matt Sheahan | Ellie Sheahan | 7 | 7.0 |
| 8 | 1521 | Warsash | Andy Powell | Chris Rolfe | 8 | 8.0 |
| 9 | 814 | Pevensey Bay SC | Michael Tanner | Duncan Tanner | 9 | 9.0 |
| 10 | 1362 | Arun YC | Charles Taylor | Harley / Steve | 10 | 10.0 |
| 11 | 1539 | Lymington Town SC | Steven Broomfield | Charlie Bell / Jenni Lewis | 11 | 11.0 |
Lymington
| Rank | SailNo | Club | HelmName | CrewName | Place | Points |
| --- | --- | --- | --- | --- | --- | --- |
| 1 | 1463 | | Stewart Robertson | Sarah Robertson | 1 | 1.0 |
| 2 | 1519 | Lymington Town SC | Liam Willis | Julie Willis | 2 | 2.0 |
| 3 | 1192 | Arun SC | Jack Munnely | Lou Hosken / Rachel Tilley | 3 | 3.0 |
| 4 | 1539 | Lymington Town SC | Steven Broomfield | Charlie Bell / Jenni Lewis | 4 | 4.0 |
| 5 | 1537 | Rutland Sailing Club | Jamie Morgan | Anna Glendenning | 5 | 5.0 |
| 6 | 1502 | Llangorse SC | Jon Heissig | Nicky Griffin | 6 | 6.0 |
| 7 | 700 | Lymington Town Sailing Club | Charlie Bell | Jimmy Napper | 7 | 7.0 |
| 8 | 573 | Lymington Town | Tim Stickley | Florence Kerr | 8 | 8.0 |
Island Barn SC
| Rank | SailNo | Club | HelmName | CrewName | Place | Points |
| --- | --- | --- | --- | --- | --- | --- |
| 1 | 1481 | LTSC | Howard Farbrother | Louise Hoskin / Jack Munnelly | 1 | 1.0 |
| 2 | 1535 | Llangdegfedd SC | Tom Halhead | Paul Hilliar | 2 | 2.0 |
| 3 | 1235 | Chichester YC | Sam Pickering | Emily Heath | 3 | 3.0 |
| 4 | 1312 | Warsash | Ian Walker | Anna Warren | 4 | 4.0 |
| 5 | 1479 | | Mick Whitmore | Sarah Whitmore | 5 | 5.0 |
| 6 | 1447 | Island Barn SC | David Ryder | Michelle Ryder | 6 | 6.0 |
| 7 | 1435 | Warsash SC | Matt Sheahan | Ellie Sheahan | 7 | 7.0 |
| 8 | 675 | Island Barn | Mike Jones | Mike Barrett | 8 | 8.0 |
| 9 | 1470 | Island Barn SC | Ian Peace | Mike Barrett | 9 | 9.0 |
| 10 | 1324 | HISC | Grant Shoebridge | Richard Watney | 10 | 10.0 |
Sailwave Scoring Software 2.30.02
www.sailwave.com