RS200 Rope for Boats RS Sailing Northern Tour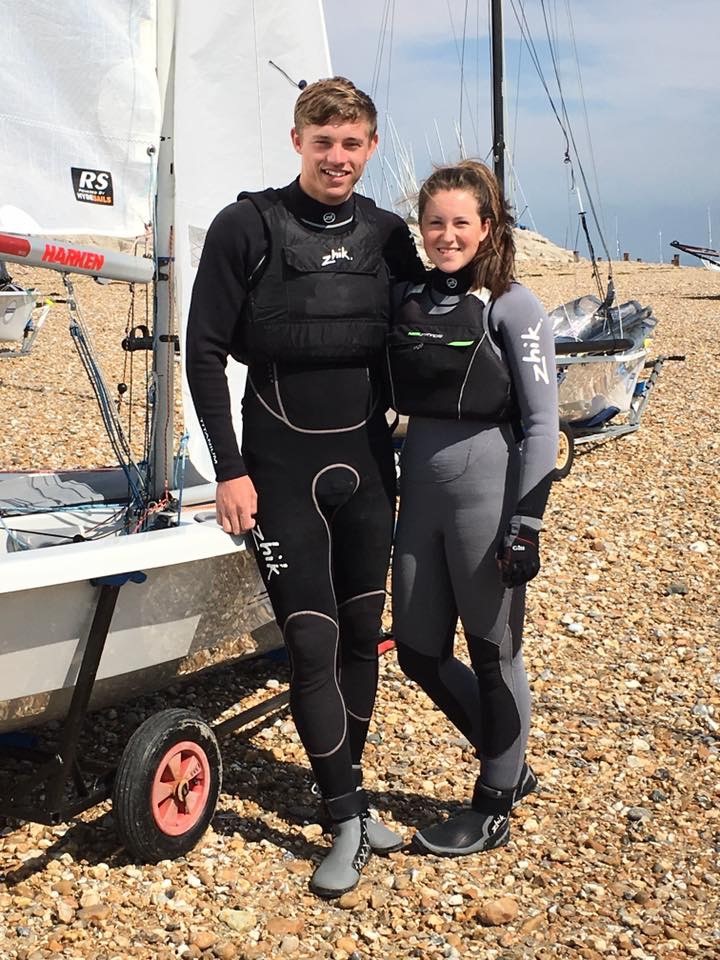 Congratulations to Ollie Groves, Esther Parkhurst and Reg Grayson, winners of the RS200 Norhtern Tour 2017.
59 boats took part, what a great turnout.
Huge thanks to our sponsors Rope for Boast and RS Sailing and to Jon Ward for all the planning and orgabnistaion.
Roll on 2018!
Sailwave results for Rope 4 Boats / RS Sailing sponsored RS200 Northern Tour Series 2017 at 2017
Rope 4 Boats / RS Sailing sponsored RS200 Northern Tour Series 2017
Final Positions (4 to count from 8)
Overall
| Rank | SailNo | Club | HelmName | CrewName | Delph | Ullswater | Staunton Harold | Yorkshire Dales | Filey | South Shields | Leigh & Lowton | Budworth | Total | Nett |
| --- | --- | --- | --- | --- | --- | --- | --- | --- | --- | --- | --- | --- | --- | --- |
| 1st | 1637 | Beaver | Ollie Groves | Esther Parkhurst / Reg Grayson | (3.0) | 1.0 | (2.0) | (2.0) | 2.0 | 1.0 | (60.0 DNC) | 1.0 | 72.0 | 5.0 |
| 2nd | 1606 | Budworth | Martin Joesbury | Sian Joesbury | 1.0 | (4.0) | 4.0 | (60.0 DNC) | (60.0 DNC) | (60.0 DNC) | 2.0 | 4.0 | 195.0 | 11.0 |
| 3rd | 1631/1538 | Beaver | Martin Penty | Tom Penty / Tim Waller | (60.0 DNC) | 3.0 | (60.0 DNC) | 3.0 | 3.0 | (60.0 DNC) | 6.0 | (60.0 DNC) | 255.0 | 15.0 |
| 4th | 1560 | Budworth | Jon Ward | Heather Ward | 7.0 | 12.0 | 5.0 | 8.0 | (60.0 DNC) | (60.0 DNC) | (60.0 DNC) | (60.0 DNC) | 272.0 | 32.0 |
| 5th | 1068 | Delph | Martin Smith | Barbara Smith | 6.0 | (17.0) | 10.0 | 10.0 | (60.0 DNC) | (60.0 DNC) | 9.0 | (60.0 DNC) | 232.0 | 35.0 |
| 6th | 1071 | Beaver | Sam Waller | Tim Waller / Lewis | (60.0 DNC) | 2.0 | 3.0 | 5.0 | (60.0 DNC) | (60.0 DNC) | (60.0 DNC) | 60.0 DNC | 310.0 | 70.0 |
| 7th | 1419 | Budworth | Russell Page | Vicky Page | 4.0 | (60.0 DNC) | (60.0 DNC) | (60.0 DNC) | (60.0 DNC) | 60.0 DNC | 5.0 | 3.0 | 312.0 | 72.0 |
| 8th | 1082 | Yorkshire Dales | Henry Raistrick | Lucy Ferguson / Jamie Raistrick | (60.0 DNC) | 5.0 | (60.0 DNC) | 6.0 | (60.0 DNC) | (60.0 DNC) | 3.0 | 60.0 DNC | 314.0 | 74.0 |
| 9th | 1536 | Budworth | Andrew Brown | Alex Sutcliffe | (60.0 DNC) | 8.0 | (60.0 DNC) | (60.0 DNC) | (60.0 DNC) | 4.0 | 60.0 DNC | 5.0 | 317.0 | 77.0 |
| 10th | 1296 | RYA | Matt Bromley | Libby Cuthbert / Faye Caswell | (60.0 DNC) | (60.0 DNC) | 13.0 | 4.0 | (60.0 DNC) | (60.0 DNC) | 60.0 DNC | 8.0 | 325.0 | 85.0 |
| 11th | 1092/824 | Bassenthwaite | Ethan Dawson | Ellie Clarke / Izzi Bristow | (60.0 DNC) | (60.0 DNC) | (60.0 DNC) | 12.0 | (60.0 DNC) | 3.0 | 12.0 | 60.0 DNC | 327.0 | 87.0 |
| 12th | 968 | Yorkshire Dales | Keith Escritt | Andrea Clough | 2.0 | 6.0 | (60.0 DNC) | (60.0 DNC) | (60.0 DNC) | (60.0 DNC) | 60.0 DNC | 60.0 DNC | 368.0 | 128.0 |
| 13th | 1181 | Leigh & Lowton | Dave Exley | Jack Exley | (60.0 DNC) | (60.0 DNC) | (60.0 DNC) | (60.0 DNC) | 60.0 DNC | 60.0 DNC | 1.0 | 9.0 | 370.0 | 130.0 |
| 14th | 1195 | Bassenthwaite | Alex Leonard | Olivia Leonard | (60.0 DNC) | (60.0 DNC) | (60.0 DNC) | 11.0 | (60.0 DNC) | 2.0 | 60.0 DNC | 60.0 DNC | 373.0 | 133.0 |
| 15th | 296 | Leigh & Lowton | Alistair Coates | Thomas Coates | (60.0 DNC) | 9.0 | (60.0 DNC) | (60.0 DNC) | (60.0 DNC) | 60.0 DNC | 4.0 | 60.0 DNC | 373.0 | 133.0 |
| 16th | 1037 | Leigh & Lowton | Caroline Exley | Charlie Exley | (60.0 DNC) | (60.0 DNC) | (60.0 DNC) | (60.0 DNC) | 60.0 DNC | 60.0 DNC | 8.0 | 7.0 | 375.0 | 135.0 |
| 17th | 1374 | Ripon | Alistair Scott | Charlotte / Katie Scott | (60.0 DNC) | 7.0 | (60.0 DNC) | 9.0 | (60.0 DNC) | (60.0 DNC) | 60.0 DNC | 60.0 DNC | 376.0 | 136.0 |
| 18th | 834 | Bartley | Andrew Gill | Ciara Perry | (60.0 DNC) | 10.0 | 9.0 | (60.0 DNC) | (60.0 DNC) | (60.0 DNC) | 60.0 DNC | 60.0 DNC | 379.0 | 139.0 |
| 19th | 1118 | Yorkshire Dales | Faye Caswell | Tom Squires | 8.0 | 13.0 | (60.0 DNC) | (60.0 DNC) | (60.0 DNC) | (60.0 DNC) | 60.0 DNC | 60.0 DNC | 381.0 | 141.0 |
| 20th | 289/922 | Ullswater | Isabel Abbatt | Emily Ingham | (60.0 DNC) | 15.0 | (60.0 DNC) | (60.0 DNC) | (60.0 DNC) | 60.0 DNC | 13.0 | 60.0 DNC | 388.0 | 148.0 |
| 21st | 1631 | Beaver Sailing Club | James Penty | George Stainforth | (60.0 DNC) | (60.0 DNC) | (60.0 DNC) | (60.0 DNC) | 1.0 | 60.0 DNC | 60.0 DNC | 60.0 DNC | 421.0 | 181.0 |
| 22nd | 1615 | Burghfield / Red Wharf Bay | Matt Mee | Emma Norris | (60.0 DNC) | (60.0 DNC) | (60.0 DNC) | 1.0 | (60.0 DNC) | 60.0 DNC | 60.0 DNC | 60.0 DNC | 421.0 | 181.0 |
| 23rd | 1006 | Staunton Harold | Peter Gray | Rachel Rhodes | (60.0 DNC) | (60.0 DNC) | 1.0 | (60.0 DNC) | (60.0 DNC) | 60.0 DNC | 60.0 DNC | 60.0 DNC | 421.0 | 181.0 |
| 24th | 1137 | Budworth | Tony Taylor | Wendy Martin | (60.0 DNC) | (60.0 DNC) | (60.0 DNC) | (60.0 DNC) | 60.0 DNC | 60.0 DNC | 60.0 DNC | 2.0 | 422.0 | 182.0 |
| 25th | 1183 | Beaver SC | Steve Hanby | Ian Parkhurst | (60.0 DNC) | (60.0 DNC) | (60.0 DNC) | (60.0 DNC) | 4.0 | 60.0 DNC | 60.0 DNC | 60.0 DNC | 424.0 | 184.0 |
| 26th | 939 | Coniston SC | Colin Rawlinson | Nick Johnson | (60.0 DNC) | (60.0 DNC) | (60.0 DNC) | (60.0 DNC) | 5.0 | 60.0 DNC | 60.0 DNC | 60.0 DNC | 425.0 | 185.0 |
| 27th | 1314 | Budworth | Jon Chapman | Wendy Martin | 5.0 | (60.0 DNC) | (60.0 DNC) | (60.0 DNC) | (60.0 DNC) | 60.0 DNC | 60.0 DNC | 60.0 DNC | 425.0 | 185.0 |
| 28th | 834 | Bartey | Andt Gill | Ciara Perry | (60.0 DNC) | (60.0 DNC) | (60.0 DNC) | (60.0 DNC) | 60.0 DNC | 60.0 DNC | 60.0 DNC | 6.0 | 426.0 | 186.0 |
| 29th | 1192 | Beaver SC | Richard Hanby | Brian Kelly | (60.0 DNC) | (60.0 DNC) | (60.0 DNC) | (60.0 DNC) | 6.0 | 60.0 DNC | 60.0 DNC | 60.0 DNC | 426.0 | 186.0 |
| 30th | 779 | Staunton Harold | Peter Goodyear | Ali Lucas | (60.0 DNC) | (60.0 DNC) | 6.0 | (60.0 DNC) | (60.0 DNC) | 60.0 DNC | 60.0 DNC | 60.0 DNC | 426.0 | 186.0 |
| 31st | 1256 | Leigh & Lowton | Cathy Partington | Vanessa Evans | (60.0 DNC) | (60.0 DNC) | (60.0 DNC) | (60.0 DNC) | 60.0 DNC | 60.0 DNC | 7.0 | 60.0 DNC | 427.0 | 187.0 |
| 32nd | 1092 | Ripon SC | Bernard Clark | Ellie Clark | (60.0 DNC) | (60.0 DNC) | (60.0 DNC) | (60.0 DNC) | 7.0 | 60.0 DNC | 60.0 DNC | 60.0 DNC | 427.0 | 187.0 |
| 33rd | 1135 | Yorkshire Dales | Ben Murrell | | (60.0 DNC) | (60.0 DNC) | (60.0 DNC) | 7.0 | (60.0 DNC) | 60.0 DNC | 60.0 DNC | 60.0 DNC | 427.0 | 187.0 |
| 34th | 1026 | Staunton Harold | Craig Williamson | Helen Williamson | (60.0 DNC) | (60.0 DNC) | 7.0 | (60.0 DNC) | (60.0 DNC) | 60.0 DNC | 60.0 DNC | 60.0 DNC | 427.0 | 187.0 |
| 35th | 1333 | Ripon SC | Ben Rayner | Ann Saul | (60.0 DNC) | (60.0 DNC) | (60.0 DNC) | (60.0 DNC) | 8.0 | 60.0 DNC | 60.0 DNC | 60.0 DNC | 428.0 | 188.0 |
| 36th | 1256 | Leigh & Lowton | Louise McKeand | Cathy Partington | (60.0 DNC) | (60.0 DNC) | 8.0 | (60.0 DNC) | (60.0 DNC) | 60.0 DNC | 60.0 DNC | 60.0 DNC | 428.0 | 188.0 |
| 37th | 383 | Covenham SC | Charlotte Redmond | Olivia Redmond | (60.0 DNC) | (60.0 DNC) | (60.0 DNC) | (60.0 DNC) | 9.0 | 60.0 DNC | 60.0 DNC | 60.0 DNC | 429.0 | 189.0 |
| 38th | 1420 | Ripon | James Ricketts | S Ricketts | 9.0 | (60.0 DNC) | (60.0 DNC) | (60.0 DNC) | (60.0 DNC) | 60.0 DNC | 60.0 DNC | 60.0 DNC | 429.0 | 189.0 |
| 39th | 951 | Budworth | Anabelle Page | Emily Page | (60.0 DNC) | (60.0 DNC) | (60.0 DNC) | (60.0 DNC) | 60.0 DNC | 60.0 DNC | 60.0 DNC | 10.0 | 430.0 | 190.0 |
| 40th | 1033 | Leigh & Lowton | Gareth Williams | Lewis Coop | (60.0 DNC) | (60.0 DNC) | (60.0 DNC) | (60.0 DNC) | 60.0 DNC | 60.0 DNC | 10.0 | 60.0 DNC | 430.0 | 190.0 |
| 41st | 724 | Delph | A Barton | N Gillham | 10.0 | (60.0 DNC) | (60.0 DNC) | (60.0 DNC) | (60.0 DNC) | 60.0 DNC | 60.0 DNC | 60.0 DNC | 430.0 | 190.0 |
| 42nd | 720 | Budworth | Ross Cook | Andrea Bailey | (60.0 DNC) | (60.0 DNC) | (60.0 DNC) | (60.0 DNC) | 60.0 DNC | 60.0 DNC | 60.0 DNC | 11.0 | 431.0 | 191.0 |
| 43rd | 698 | Leigh & Lowton | Will Rowland | Adam Din | (60.0 DNC) | (60.0 DNC) | (60.0 DNC) | (60.0 DNC) | 60.0 DNC | 60.0 DNC | 11.0 | 60.0 DNC | 431.0 | 191.0 |
| 44th | 1289 | RYA | Luke Shaw | Jim Driver | (60.0 DNC) | (60.0 DNC) | 11.0 | (60.0 DNC) | (60.0 DNC) | 60.0 DNC | 60.0 DNC | 60.0 DNC | 431.0 | 191.0 |
| 45th | 1110 | Ogston | Roscoe Martin | Kent Martin | (60.0 DNC) | 11.0 | (60.0 DNC) | (60.0 DNC) | (60.0 DNC) | 60.0 DNC | 60.0 DNC | 60.0 DNC | 431.0 | 191.0 |
| 46th | 972 | | Hugh Smallman | | (60.0 DNC) | (60.0 DNC) | (60.0 DNC) | (60.0 DNC) | 60.0 DNC | 60.0 DNC | 60.0 DNC | 12.0 | 432.0 | 192.0 |
| 47th | 1112 | Staunton Harold | Richard Pepperdine | Amy Forbes | (60.0 DNC) | (60.0 DNC) | 12.0 | (60.0 DNC) | (60.0 DNC) | 60.0 DNC | 60.0 DNC | 60.0 DNC | 432.0 | 192.0 |
| 48th | 1167 | Ripon | Bernard Clarke | Tom Squires | (60.0 DNC) | (60.0 DNC) | (60.0 DNC) | 13.0 | (60.0 DNC) | 60.0 DNC | 60.0 DNC | 60.0 DNC | 433.0 | 193.0 |
| 49th | 1402 | Leigh & Lowton | Sophie Cogger | Olivia Cuthbert | (60.0 DNC) | (60.0 DNC) | (60.0 DNC) | (60.0 DNC) | 60.0 DNC | 60.0 DNC | 14.0 | 60.0 DNC | 434.0 | 194.0 |
| 50th | 1118 | Yorkshire Dales | Erica Caswell | Eleanor Everitt | (60.0 DNC) | (60.0 DNC) | (60.0 DNC) | 14.0 | (60.0 DNC) | 60.0 DNC | 60.0 DNC | 60.0 DNC | 434.0 | 194.0 |
| 51st | 1112 | Staunton Harold | Nigel Pepperdine | Di Pepperdine | (60.0 DNC) | (60.0 DNC) | 14.0 | (60.0 DNC) | (60.0 DNC) | 60.0 DNC | 60.0 DNC | 60.0 DNC | 434.0 | 194.0 |
| 52nd | 984 | Ullswater | George Pullman | Sophie Cogger | (60.0 DNC) | 14.0 | (60.0 DNC) | (60.0 DNC) | (60.0 DNC) | 60.0 DNC | 60.0 DNC | 60.0 DNC | 434.0 | 194.0 |
| 53rd | 872 | Yorkshire Dales | John Turley | Anne Saul | (60.0 DNC) | (60.0 DNC) | (60.0 DNC) | 15.0 | (60.0 DNC) | 60.0 DNC | 60.0 DNC | 60.0 DNC | 435.0 | 195.0 |
| 54th | 1452 | Exmouth | Alistair Hodgson | Rob Watson | (60.0 DNC) | (60.0 DNC) | 15.0 | (60.0 DNC) | (60.0 DNC) | 60.0 DNC | 60.0 DNC | 60.0 DNC | 435.0 | 195.0 |
| 55th | 1620 | Staunton Harold | Rob Watson | Wendy Gray | (60.0 DNC) | (60.0 DNC) | 16.0 | (60.0 DNC) | (60.0 DNC) | 60.0 DNC | 60.0 DNC | 60.0 DNC | 436.0 | 196.0 |
| 56th | 748 | Ullswater | Mark Simpson | Olivia Simpson | (60.0 DNC) | 16.0 | (60.0 DNC) | (60.0 DNC) | (60.0 DNC) | 60.0 DNC | 60.0 DNC | 60.0 DNC | 436.0 | 196.0 |
| 57th | 1017 | Staunton Harold | Hannah Jones | Jamie Barker | (60.0 DNC) | (60.0 DNC) | 17.0 | (60.0 DNC) | (60.0 DNC) | 60.0 DNC | 60.0 DNC | 60.0 DNC | 437.0 | 197.0 |
| 58th | 967 | Chase | Graham Flynn | Amber Kurcaba | (60.0 DNC) | (60.0 DNC) | 18.0 | (60.0 DNC) | (60.0 DNC) | 60.0 DNC | 60.0 DNC | 60.0 DNC | 438.0 | 198.0 |
| 59th | 479 | Yorkshire Dales | Ellie Young | Eleanor Everitt | (60.0 DNC) | 18.0 | (60.0 DNC) | (60.0 DNC) | (60.0 DNC) | 60.0 DNC | 60.0 DNC | 60.0 DNC | 438.0 | 198.0 |
Sailwave Scoring Software 2.23.4
www.sailwave.com