Welcome
A year later than planned, a warm welcome at South Shields awaits visiting RS400s from across the UK and Ireland.


COVID
Please note that some details of the programme and event facilities may need to be amended in line with covid rules/guidance at the time of the event. The Class and the Club will work together to ensure we can deliver a competitive, enjoyable and safe event for everyone. Our emphasis is on finding a way to run the event within any restrictions and we are in regular contact with the club, looking at probable scenarios. With this in mind we are currenly capping entry at 65 boats, boats entered after that limit will be placed on a waiting list. We sincerely hope that we will be able to accept entries from all sailors who wish to take part. Please book accommodation with a cancellation policy and/or take out travel insurance.
Strong home fleet from both South Shields and Tynemouth
Superb race area
Fun social programme including Hog Roast and Italian Night, with woodfired pizzas (subject to covid rules)
Beach within wallking distance
Camping/campervan area on site

Excellent Metro and ferry links to Newcastle and Tynemouth

Fantastic prizes from TridentUK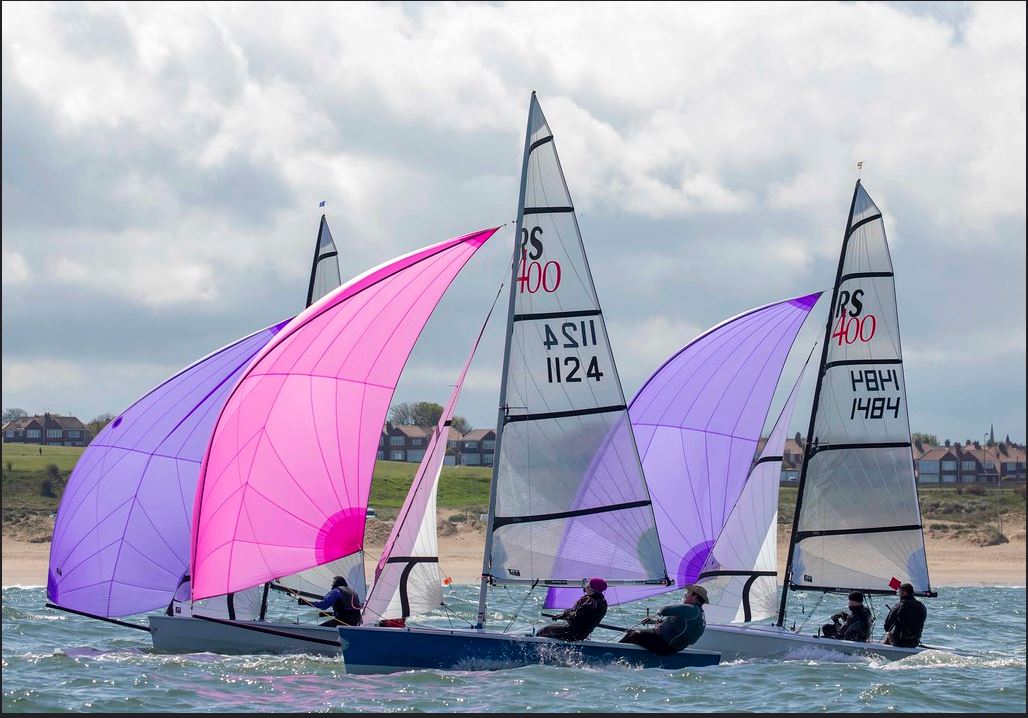 .
Racing
2 races/day are scheduled, from Monday 23rd to Friday 27th August. Prizes for Gold, Silver, Bronze fleets, first lady helm, first lady crew, first master and grandmaster helms, and possibly others. The daily 'Duckham' awards will of course feature once again and this year we will be introducing a new buddy prize too.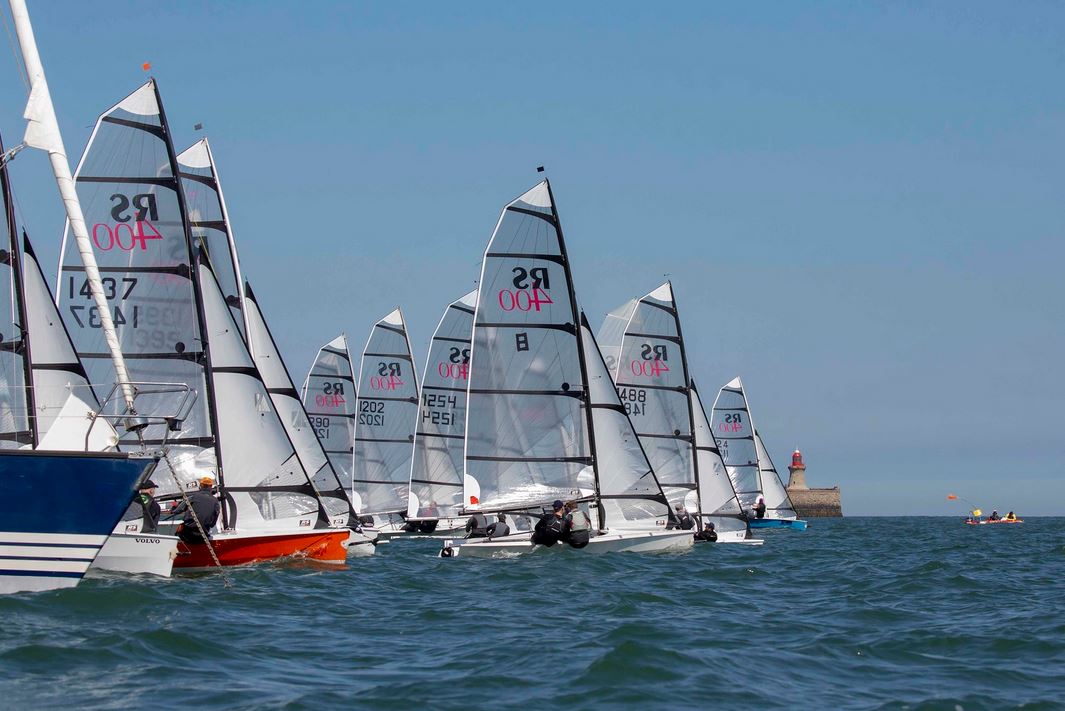 Race Programme (provisional)
Optional Coaching: Sun 22nd Aug - see below

Registration: Sun 22nd Aug 16.00-19.00, Mon 23rd Aug 09.00-10.30
Briefing: Mon 23rd Aug 11.00
Racing: 2 races per day, 13.00 start Mon 23rd Aug, 12.00 Tue 24th-Fri 27th
2x RS400 Nationals winners Stewart and Sarah Robertson will be running a coaching session on Sunday afternoon, from 1-5.30pm.
Dpending on the what the group wish to get out of the session they will include local conditions (wind and tide), boat set up, starting and a series of shore races.
An absolute bargain at just £25 per boat! Please book this with your entry, or if you have already entered book here.
Social Programme (provisional)
Sun 22nd Aug - Sailors Suppers
Mon 23rd Aug - Buddy Quiz and Woodfired Pizza. Find your buddies and get to know them over a fun quiz, pizza and a few drinks. Pizza tickets £10, please book with entry or via this link.
Tue 24th Aug - We are hoping to organising a trip to Newcastle, with a coach provided to get you all there and a suggested route around a few of the city's fine hostelries. Come back by taxi or Metro. There will be a nominal £2.50 charge for the coach and we will be asking you to book spaces in advance so that we know how many to book it for. Book here.

Weds 25th Aug - The RS400's favourite - a chilled out night with a Hog Roast. Tickets £10, please book with entry or via this link.
Thurs 26th Aug - Championship Dinner and band, generously funded by South Shields Sailing Club. Each entry will come with 2 dinner tickets. Extras for friends and family can be purchased with entry and via this link.
Fri 27th Aug - Final night BBQ and Championship Prize Giving. BBQ tickets will be sold at the event.
Entry Fee
The entry fee for those carried forward from 2020 and those entered or registered for the waiting list prior to 16th March 2021 is £195/boat std, £175 youth (for helms under 22 at the start of the championship).
The 2021 entry fee for those entering or registering for the waiting list after 16th March 2021 and before 31st May 2021 is £225/boat std, £205 youth (for helms under 22 at the start of the championship).

Entry includes 5 days racing, a full social programme (amended in line with COVID restrictions if necessary) and two event T shirts.
There is a late entry fee of £30 for those entering and/or paying after the early entry deadline of 31st May 2021.
There are no T shirts for any boats above 65 if the entry limit is increased.
Online entry will close on 9th August, it will not be possible to enter in person at the event, due to advance planning required for COVID restrictions.

Coaching
There will be Pre-Nationals Coaching with 2x National Champions, Stewart and Sarah Robertson on Sunday 22nd August, for those in need of some moral support or wanting tips on the venue and/or boat tuning. This must be booked in advance. The cost is £25/boat and must be booked when you enter, as spaces are limited.

Accommodation
There is limited space for tents/campervans/caravans and motorhomes on site for £55/unit for the whole period. The space will be secured with an entry code. Spaces must be booked with your entry please.
UPDATE: the site is now pretty full, please email [email protected] to see if we can fit you in if you haven't already booked.
See the tab on this website for more accommodation options.
Local Information,
Sailing Club,

Lots of information on what to do in the area, more on the social programme etc in this Event Guide put together by South Shields Sailing Cub.